Ring in the holidays at Kings Island WinterFest! It's an unforgettable experience with the park transformed into nine enchanting winter wonderlands featuring ice skating on the Royal Fountain, the Eiffel Tower turned into a magical Christmas tree, up to 17 rides including Mystic Timbers, more than 5 million lights and strolling performers all throughout the park!
The boys and I had SO. MUCH. FUN. at the grand opening night of Kings Island Winterfest. I remember how magical it was as a kid and was SO STOKED when I heard they were bringing it back! Our family has a little obsession with Christmas lights. My hubby always decorated his house to the max as a kid (and won most years for best decorated house!) and has carried that tradition on to our boys. Our neighbors joke that we are the Griswolds although I don't think we are that bad… hopefully! LOL!
Each Christmas we love decorating our house, driving around looking at neighborhood Christmas lights for our annual "Polar Express Ride" and checking out the Festival of Lights. I cannot tell you how much Kings Island Winterfest exceeded our expectations. It was everything I remembered as a kid and MORE! We were in awe of the Christmas lights that so beautifully lined what seemed to be every inch of the park. There were areas of themed lights like Candy Cane Lane and of course the gorgeous Eiffel Tower which is decorated with lights to look like a giant Christmas Tree! Every time you look at it, the lights are changing colors and are absolutely breathtaking.
After going I have 4 tips on how to make the most of your KI Winterfest Visit!
Get there BEFORE the doors open. Winterfest technically doesn't start until 5:30, but you can get in to the front of park at 5:00. There are some things that are open that you can do while you wait for the rest of the park to open (like the rides and shows). We took this time to write a letter to Santa at the North Pole Post Office and get some sweet treats to enjoy while we walked around.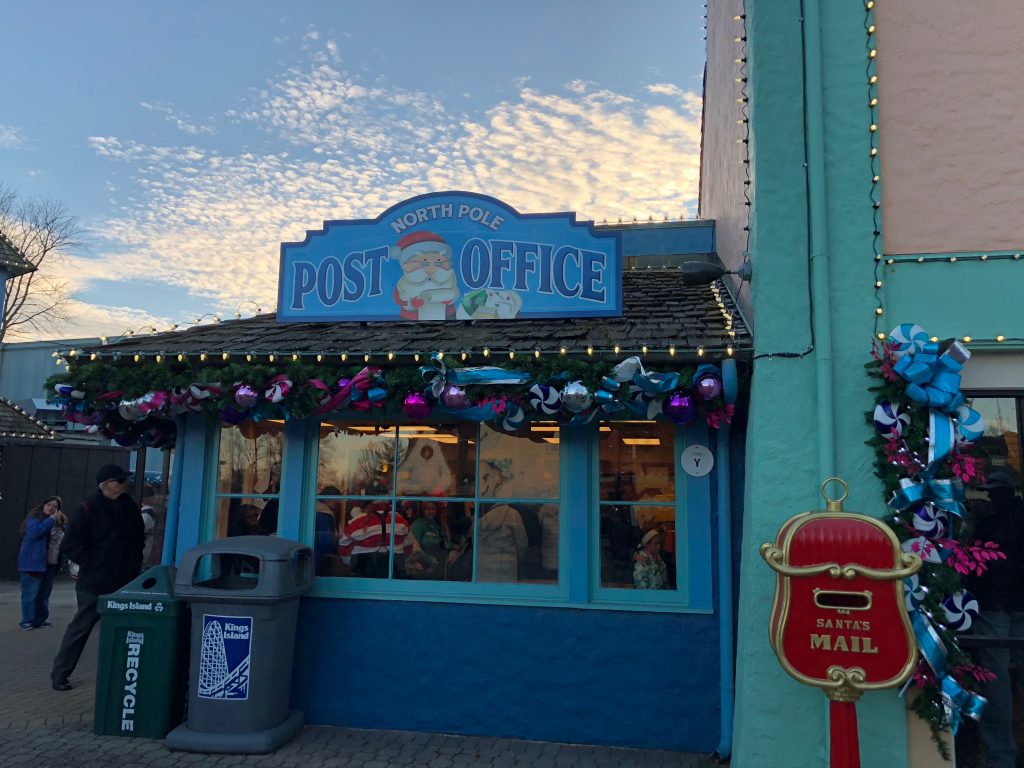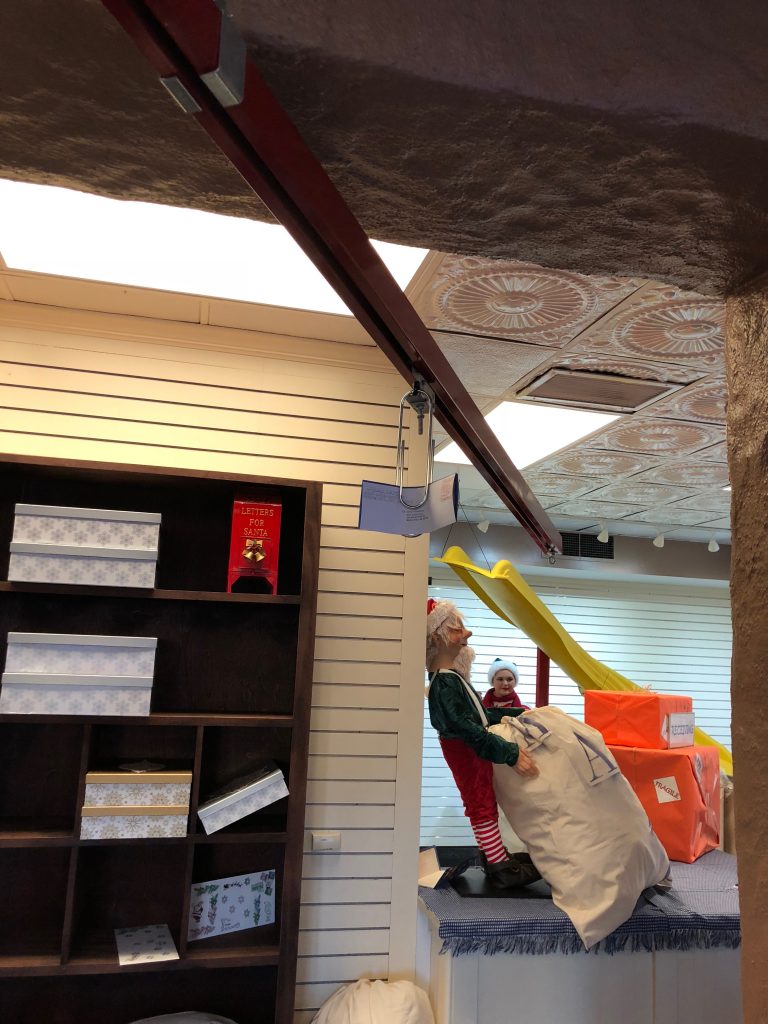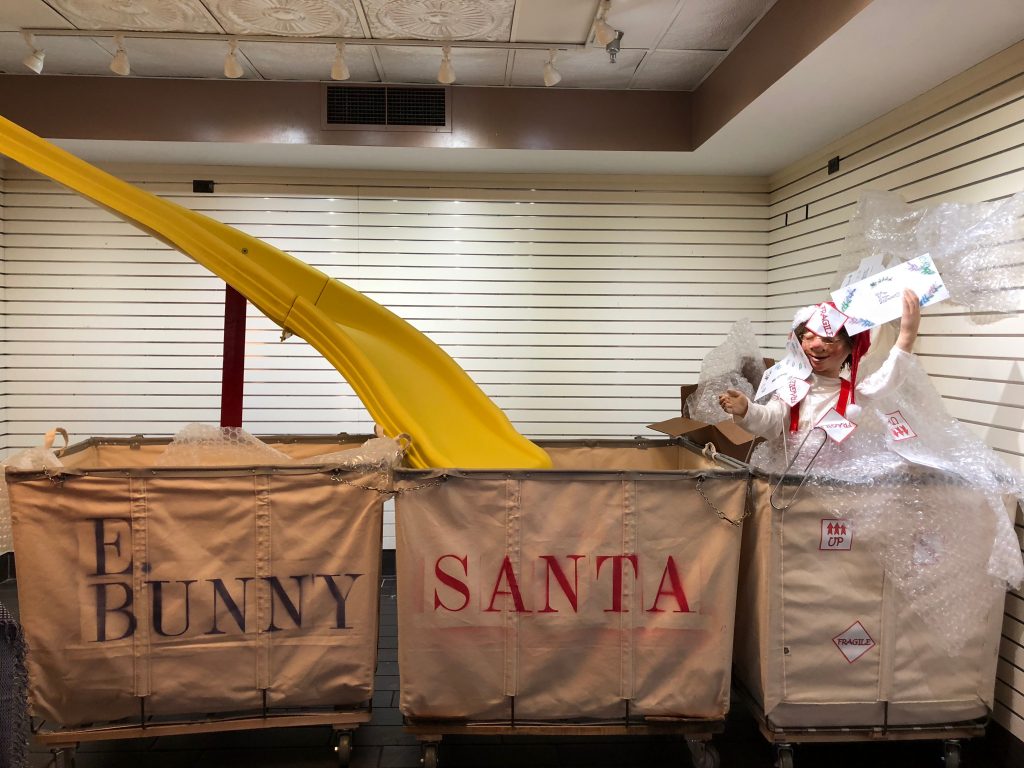 2. Check out the list of rides open, activities available, and shows so you can make the most of your visit. For moms of littles, to give you an idea, we were there at 5 and left at 7 and rode one ride, watched one show and walked around the entire park to check out the lights. You could spend HOURS doing everything they have to offer and still not see it all so plan your favorite things to do accordingly so you don't run out of time. You can see just a few of our snapshots below which included the gorgeous lights everywhere, tons of photo opps for the kids, a tubing hill and Bennett's fav… the big elf!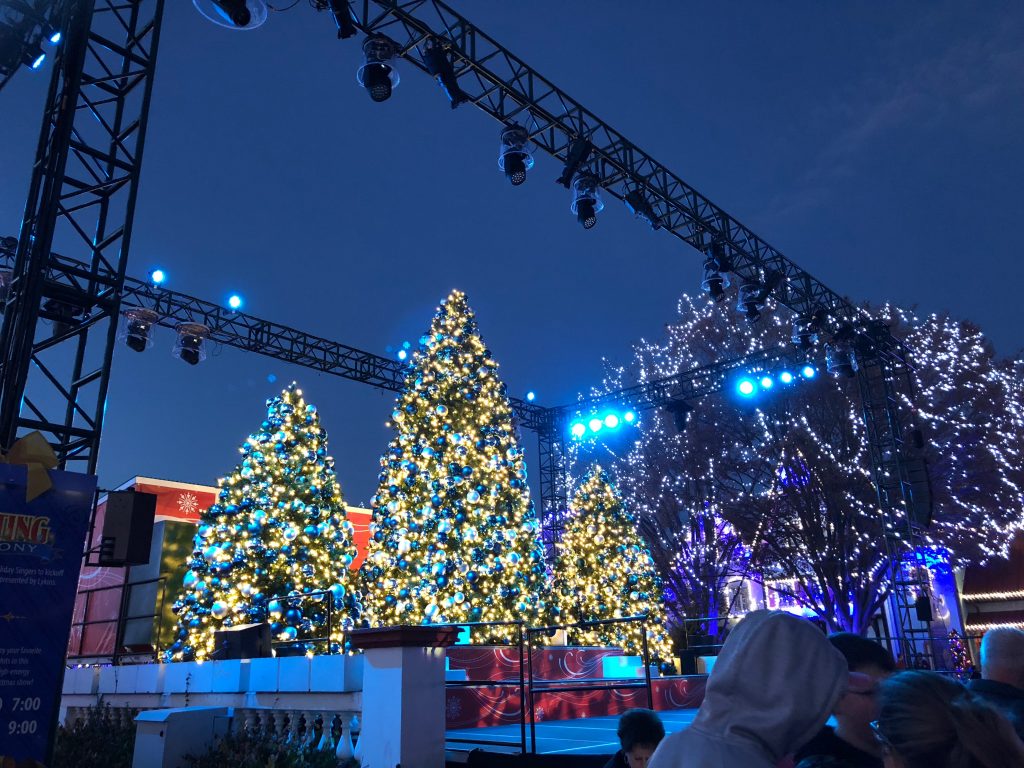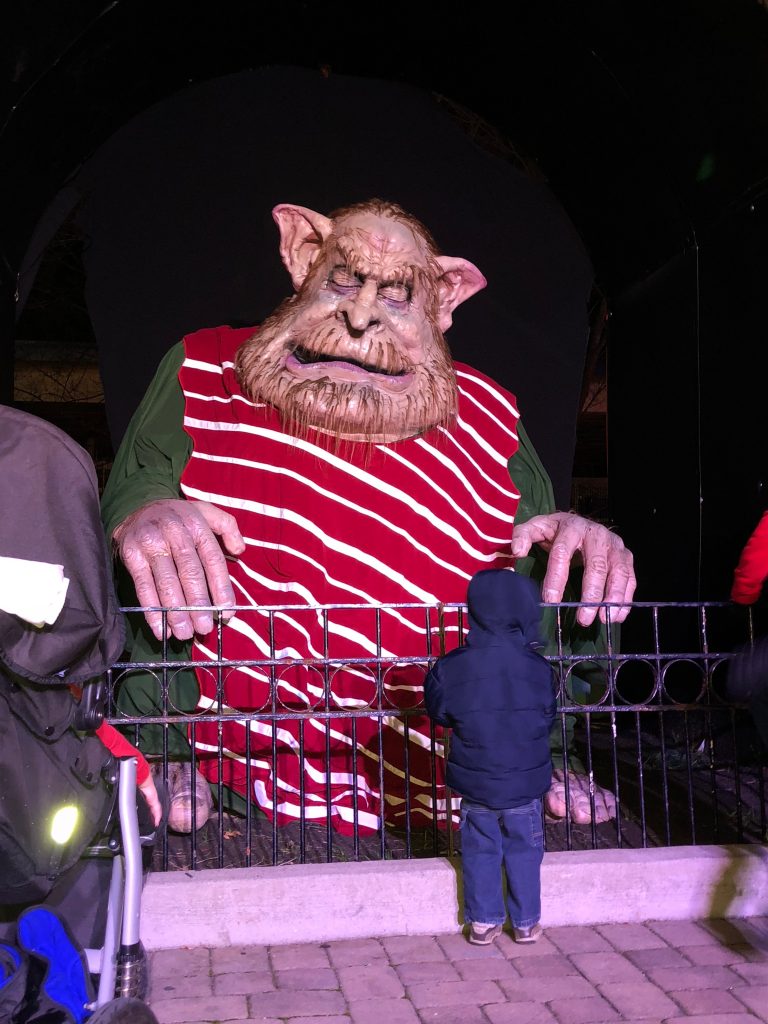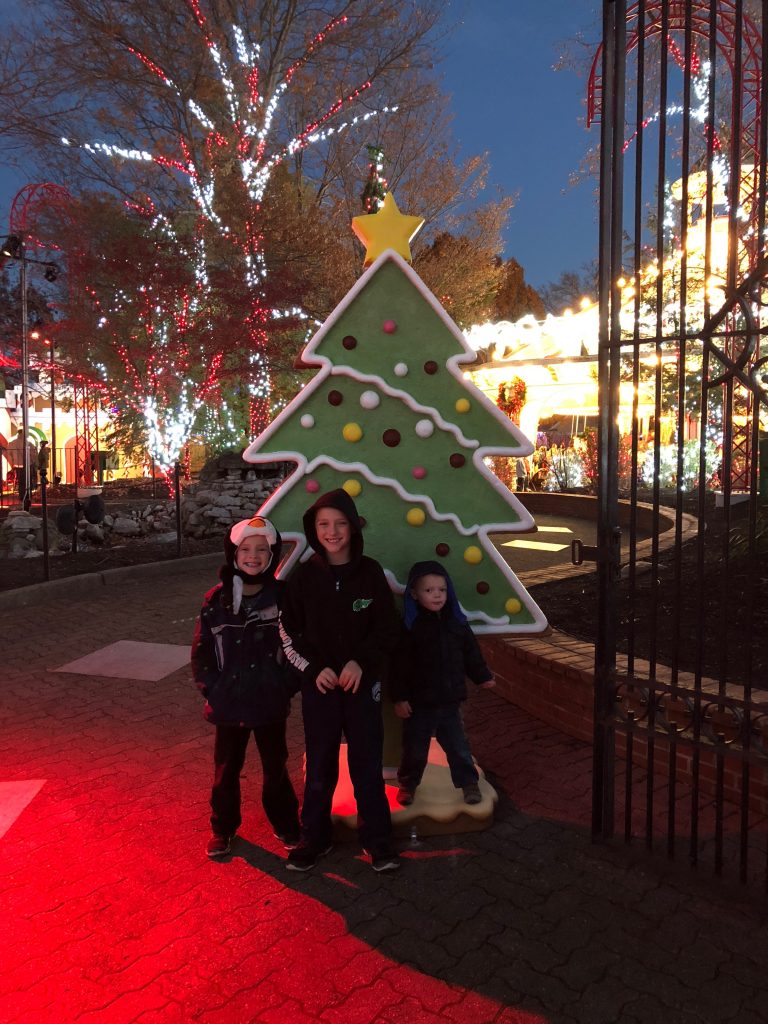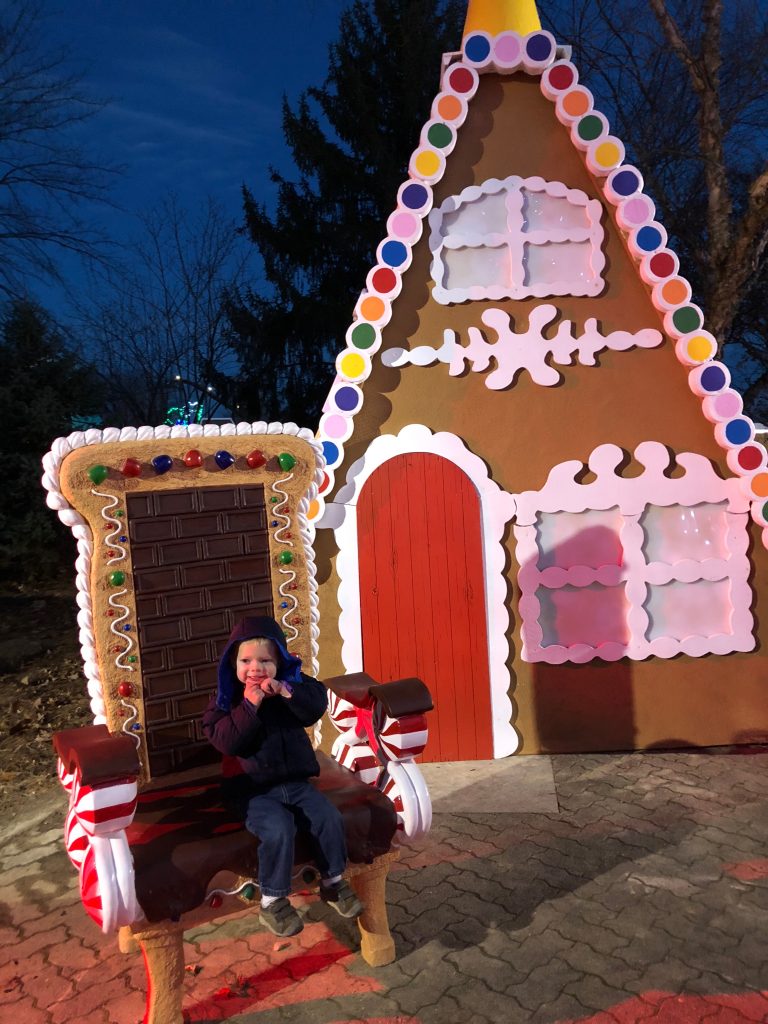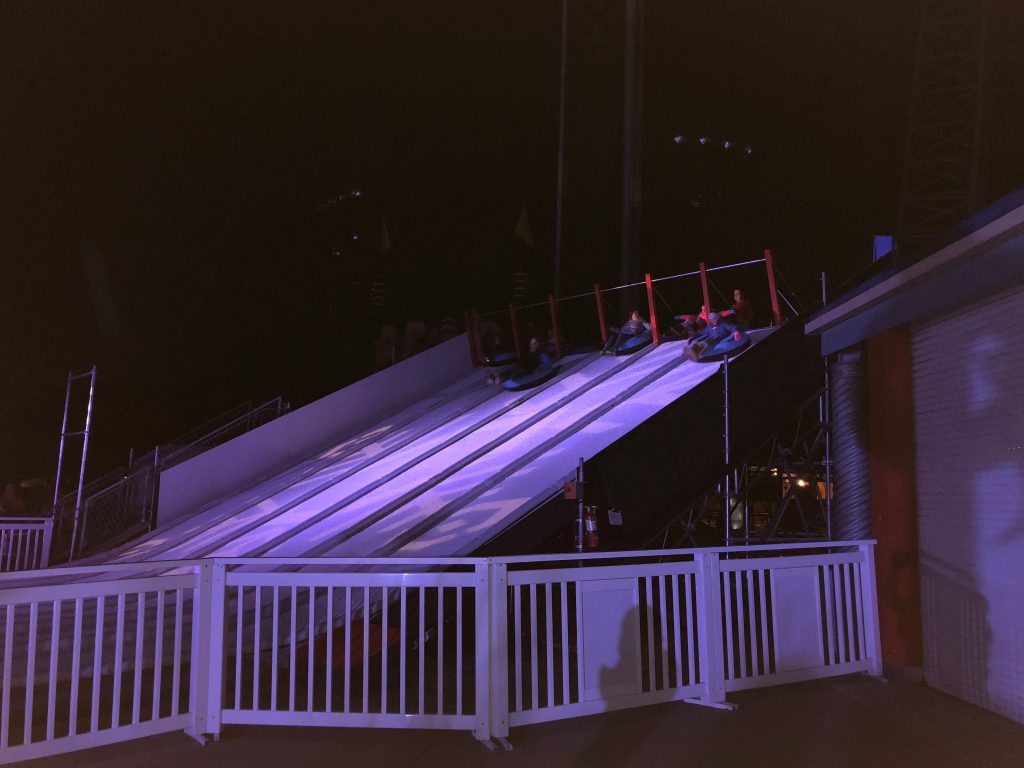 3. It's December and it is getting COLD. Do yourself a favor a get their Winterfest hot chocolate/ coffee mugs for $10.99. This allows you to get FREE unlimited hot chocolate and coffee on your first visit and then just $1 (tax included) refills when you visit the rest of the season. You can also visit their fire pit area to warm up as well!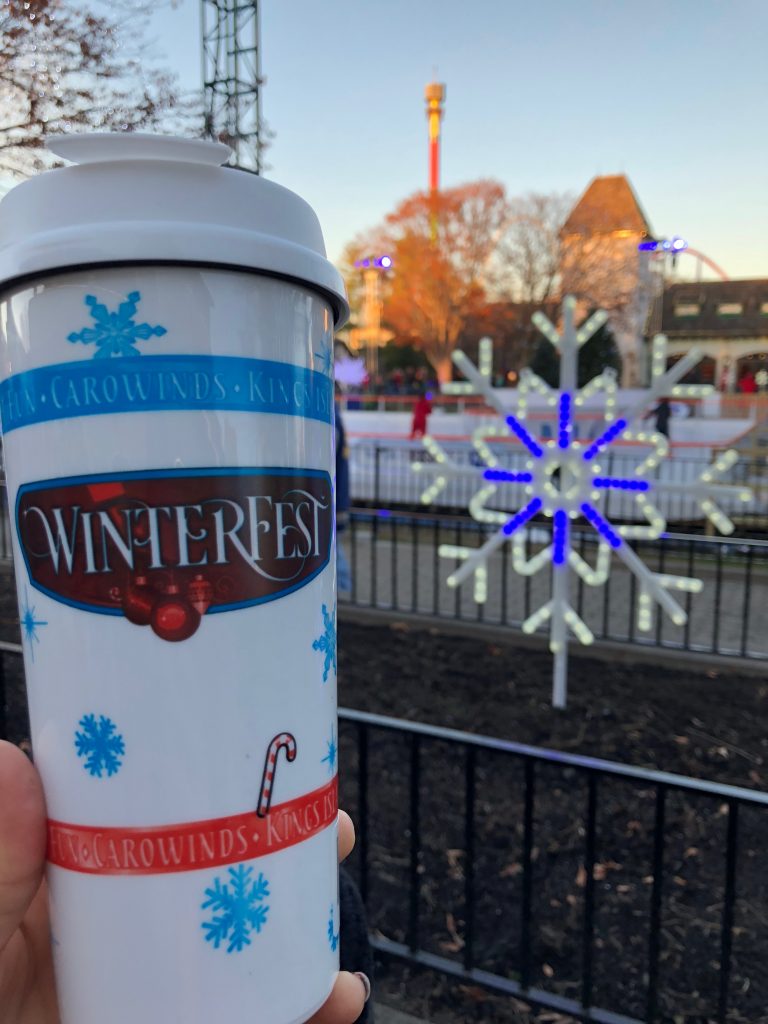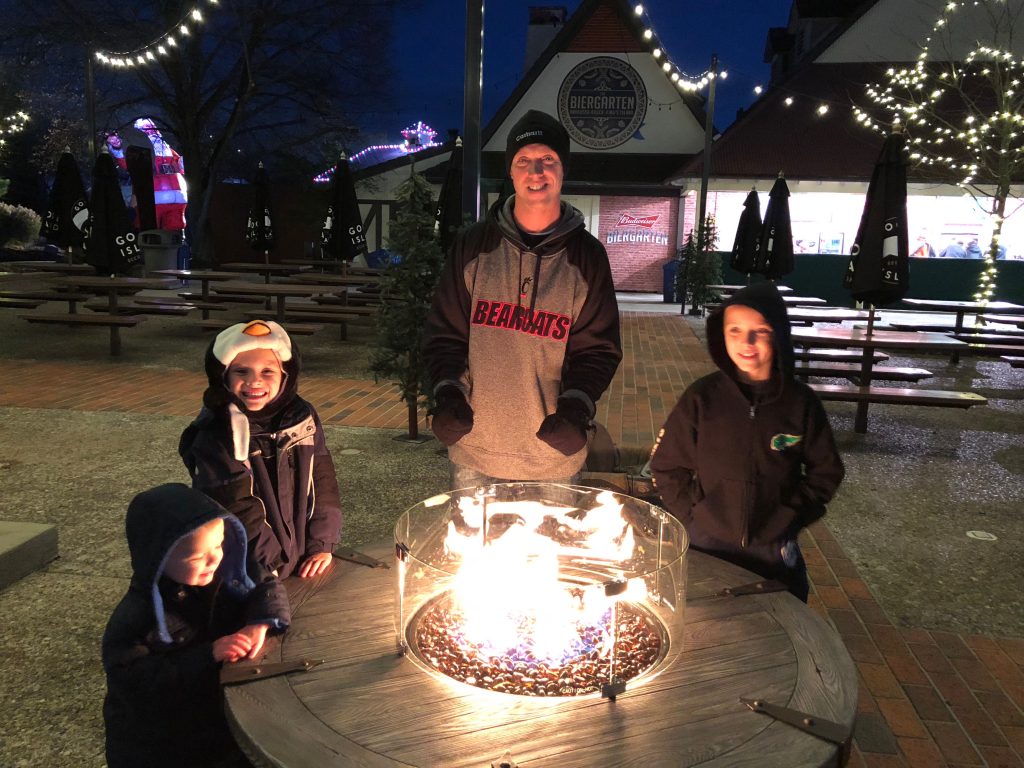 4. If you know you want to Ice Skate, I would recommend buying your tickets before you arrive. You can also fill out all the disclosures online as well. You have to pick a session and those do fill up it's best to do this before you go so you get your first time choice.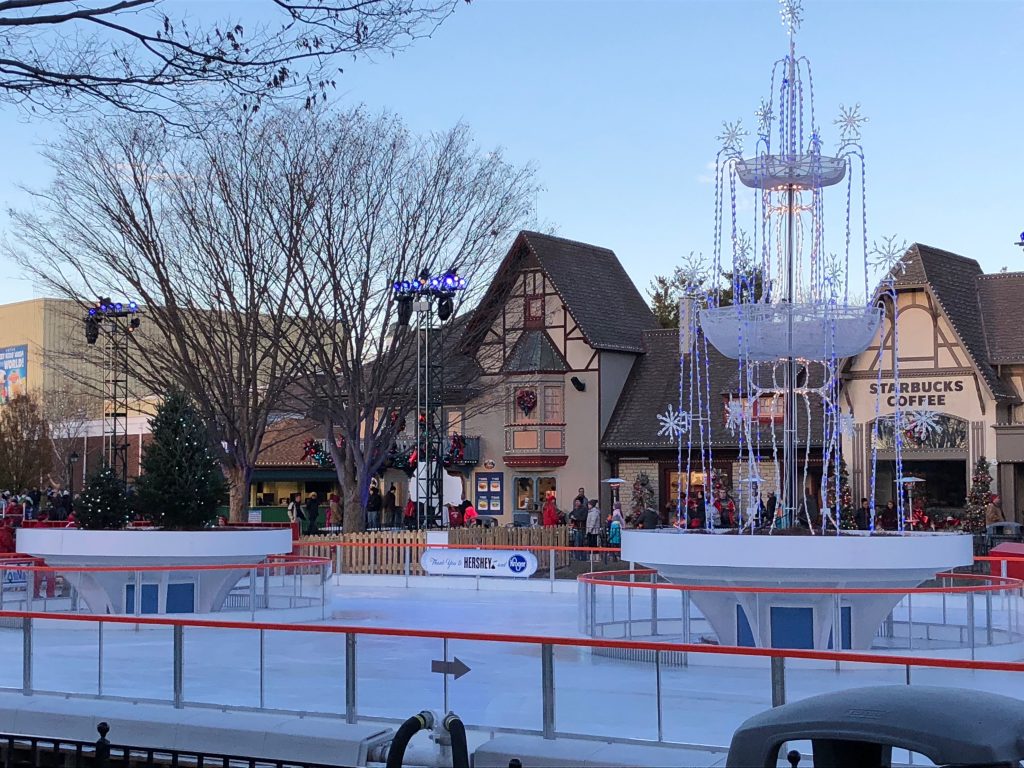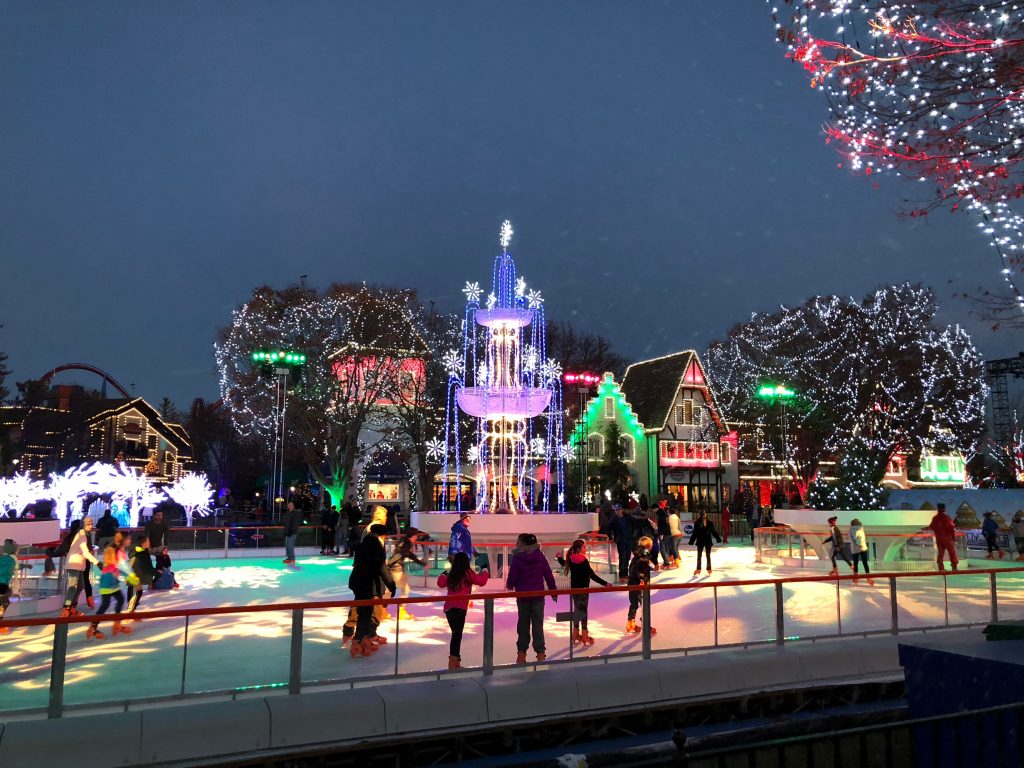 Winterfest is open now through December 30th on select dates from 5-10pm. They have a lot of different ways to save on your visit, including an Ugly Sweater Day, so be sure to check that out before purchasing tickets!
Overall, if you live in the surrounding area, this is a Christmas Event you do NOT want to miss! Add this one to your Bucketlist. You will not be disappointed!
Kings Island provided my family with tickets and mugs to review this event so I could share my experience with you. All thoughts and opinions are my own. Thanks for reading!