I cannot believe my first-born is 4 today!!! I love my Cody bear for his sweet and sensitive soul. He has taught me a lot about myself in the matter of four years and has helped me to become a better person. He has such a big heart and has true empathy and consideration for others. I love how he rocks his brother before bed, kisses me on the cheek every day, smiles, dances to anything that has a beat and runs to me when I pick him up from school. There are so many great things that my big boy brings to my life. I just could not imagine spending my days without him!
Kim and I usually take the boys out somewhere special on their birthday during the day, but long gone are the days we made our own schedules. Now we have classes and school, nap schedules and errands so we weren't able to celebrate that way this year. Thankfully, Cody has a fun-filled day planned :)
They are having a special Valentines Chapel today (and Cody LOVES chapel!) and they are having a P.J party! All the kids got to wear their p.j.'s, bring a pillow, blanket and stuffed animal. Along with their class routine, they will be making a special treat, watching "Horton Hears a Who" (a first for watching t.v. at school so he is going to love it!), baking blueberry muffins and they will have cake mix in the sensory table.  How much fun is that for your birthday?!!! I think life is the best in preschool, before the hard-core studying starts and responsibility. It doesn't get much better than preschool right?!! Daddy wants to surprise him at pick up, but I have to be there to hear all about his day so looks like we will all be there to surprise him! Then we will be going out to dinner to finish up the celebration.
We have a fun pirate party planned this weekend which Cody has been helping me with. He has been so excited because this is one of the first years he has really been into helping me with the details! We had a sports themed party for his first birthday and I made way too many baseball, basketball and football cupcakes (!), we had his second birthday at my moms house and we had fun at The Little Gym with a lego party last year, but we are having it at the new house this year so it's pretty special :). I can't wait to see his face the day of, which makes it all worth it! I just love birthday party fun and making the kids feel extra special on their very special day!
I had fun going through pics of Cody from when we first brought him home. How cute is this boy?!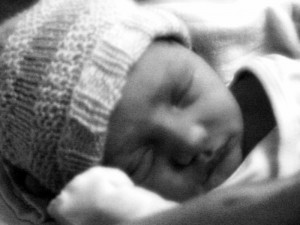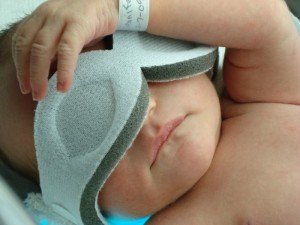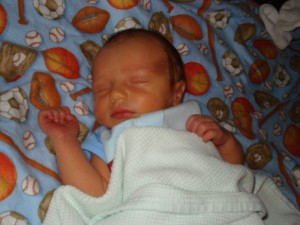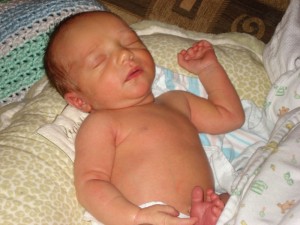 Love you Cody and Happy, Happy Birthday to my very special boy!