It is February which is the month of LOVE!! I absolutely love Valentine's Day because let's be honest, who doesn't want a card, flowers or chocolate just because??! I know I do! Pre- kids Valentine's Day was all about the romance and which new fancy spot we could find to celebrate each year. Now, 3 kids later, Valentine's Day ends up being about the kids and how we can show our love for one another as a family.
If you are like us and are looking for family friendly ways to celebrate the month of LOVE, rather than booking your favorite restaurant for 2, look no further! I have 3 awesome spots to take your family and even better, I have a giveaway for all 3 venues!!! WOOT WOOT!
Top Golf West Chester
Top Golf is an AWESOME place! We have been several times. I was invited to their Grand opening and once I saw all that they had to offer, I knew I would be taking my hubby back since he loves golf! It is really a unique option for a date night. I get so bored with the dinner and a movie date and this date was definitely out of the box! We were able to have some cocktails and delicious food since they have a full bar and restaurant, but also enjoy time together while playing golf. You go at your own pace so there is no pressure to be perfect. I had never played golf before, except for putt-putt, and I still had a great time! The golf there really isn't intimidating and although I wasn't great, I got better as I went along and it really was super fun! It is almost like going bowling. You don't have to be a professional bowler to enjoy yourself at the bowling alley. The same is true for Top Golf. You don't have to have any skills to have fun… take it from someone with no skills LOL! Thinking it will be too cold to be outside? NOPE! We went to Top Golf for a date night in February with Date Night Cincinnati and you can read how we stayed warm even while it was cold out!
Now you might be asking, but wait, if Top Golf is the perfect date night destination for Valentine's Day, why is she including it as a way to celebrate as a family. Well, what most people don't know is that Top Golf is fun for ALL AGES! They actually have kids golf clubs so your kiddos can enjoy the game of golf as well. Even better, if you go earlier in the day, you pay almost half the price for a bay so it is a lot cheaper. So you could take the family for lunch, play golf together and even enjoy other FREE games that the kids can play, including a life-size Jenga game!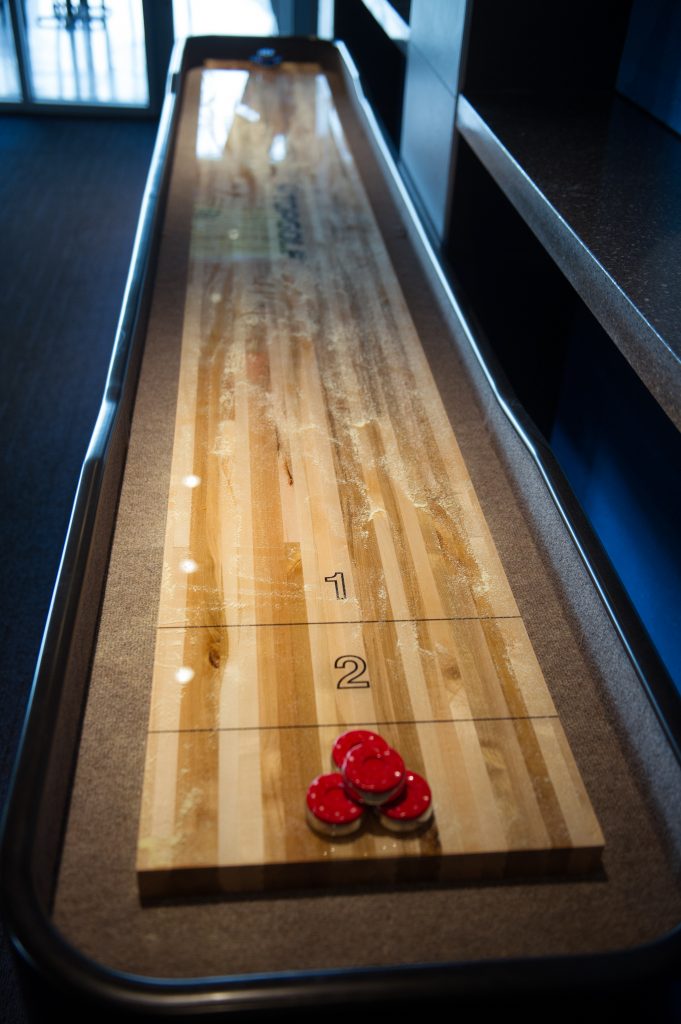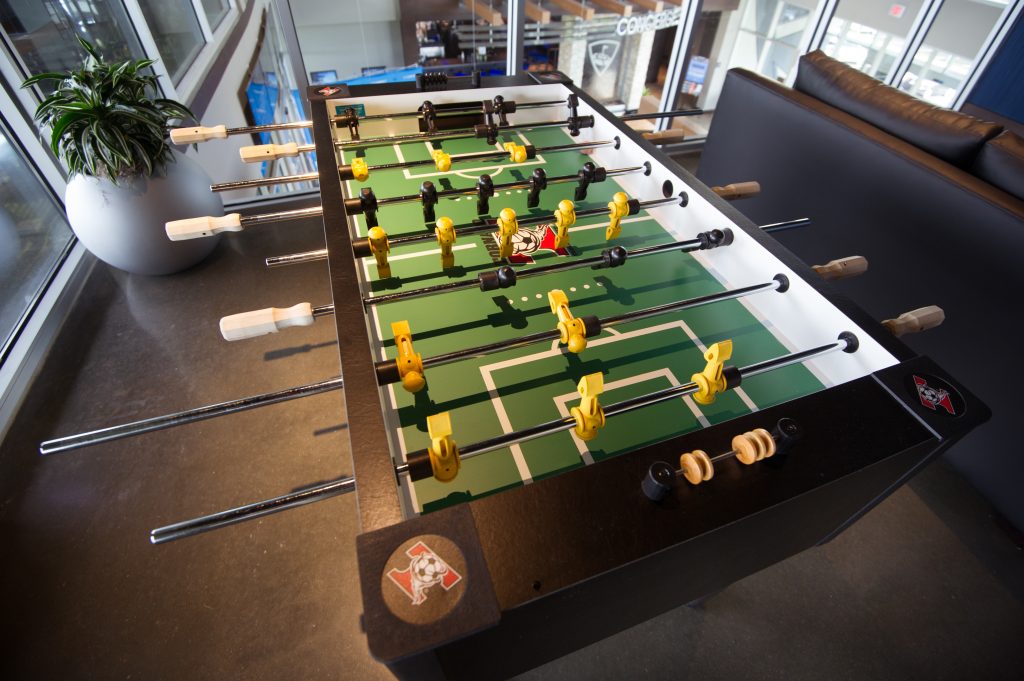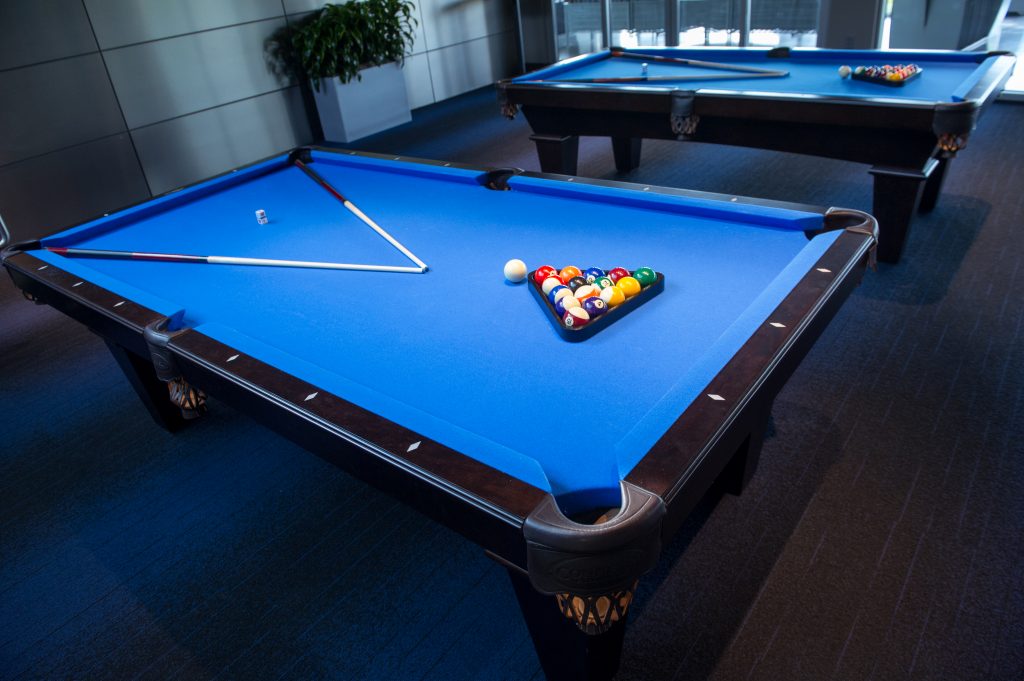 If you want to know pricing and other information about Top Golf, check out my last visit with all the deets.
Cincinnati Cyclones Game
If you have been following my blog at all, you know how much my family LOVES a good Cyclones Game. We have spent our last two NYE with them and go as often as we can for their theme nights. It is so much fun for any age group! I love the music, the way they get the crowd to interact during the game, all the prizes they give away, the food, the beer and the theme nights! For those of you with younger ones, they will have Chase from PAW PATROL coming to the rink on Sunday, February 18th at 3:00. I love that they offer these Matinee games for the younger ones since some of their games don't start until 7:30 which can make for a late night. If your kids love Paw Patrol, this is one you don't want to miss! You can get tickets now, online, just in time for Valentines' Day!
Golden Dragon Acrobats at the Aronoff Center
Ok so this one technically isn't IN the Month of LOVE, but you can gift them on Valentine's Day and have something to look forward to!
The spellbinding artistry and amazing athletics of the Golden Dragon Acrobats will thrill audiences and children alike at the Aronoff Center's Procter & Gamble Hall on Tuesday, March 6 at 7:30 PM as part of Cincinnati Arts Association's 2017-18 Presenting Season!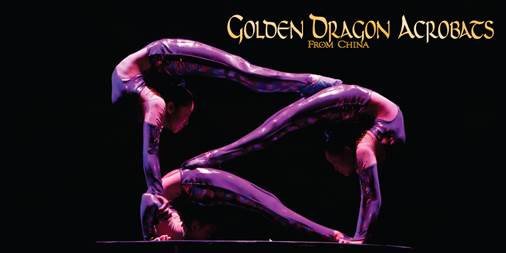 Performing feats on chairs stacked ten-stories high, the troupe has traveled to all fifty states and to more than sixty-five countries on five continents. World-renowned impresario Danny Chang and choreographer Angela Chang combine award-winning acrobatics, traditional dance, spectacular costumes, ancient and contemporary music, and theatrical techniques to present a show of breathtaking skill and beauty. The Golden Dragon Acrobats have received two prestigious New York Drama Desk Award nominations for its Broadway performances. A five-week run at Broadway's New Victory Theater in 2014 marked the only time an acrobatic troupe from China was chosen to perform twice at this prestigious venue. This is one show you don't want to miss! Check out this video for a sneak peak!
Tickets are on sale now at
Cincinnati Arts
, or call (513) 621-ARTS [2787], and at the Aronoff Center Ticket Office.
$15 STUDENT TICKETS / $20 PARENT TICKETS: PURCHASE LINK (this link gives buyers access to both discounts)
Discount tickets are also available for purchase at (513) 621-2787 or at the Aronoff Center Ticket Office – mention promo code MOM . (Discount tickets are in select locations.)
Group discount tickets for ten or more are available by calling (513) 977-4157. For more information you can check out their Facebook page or their website Golden Dragon Acrobats.
SO there you have it! 3 Family Friendly places you can enjoy the month of LOVE with your family! Of course, if you want that date for just you and that special someone, all of these venues would be a great place for a Valentine's Date! For those feeling lucky in love, I am offering 3 days of giveaways so you get your chance at winning tickets/ gift cards to all 3 places! This giveaway is going to be different from my other giveaways because I am running them on Facebook instead of the blog.
I will be posting each Venue giveaway deets on my new Motherhood Support Community Group Facebook Page over the next 3 days and will draw winners for all of them on Friday! So if you haven't liked the page yet, it's time!!! I wanted to create my community group as a safe place to ask questions and seek advice about kids, family and about ourselves. I didn't want it to be about just me posting goodies from my blog, so I thought the community group would be a great place where we can engage with one another on a REAL level! So hop on over to the MotherHOOD and enter these awesome giveaways! Good Luck!
These giveaways are sponsored by the venues mentioned above. All thought and opinions are my own. Thanks for reading!!