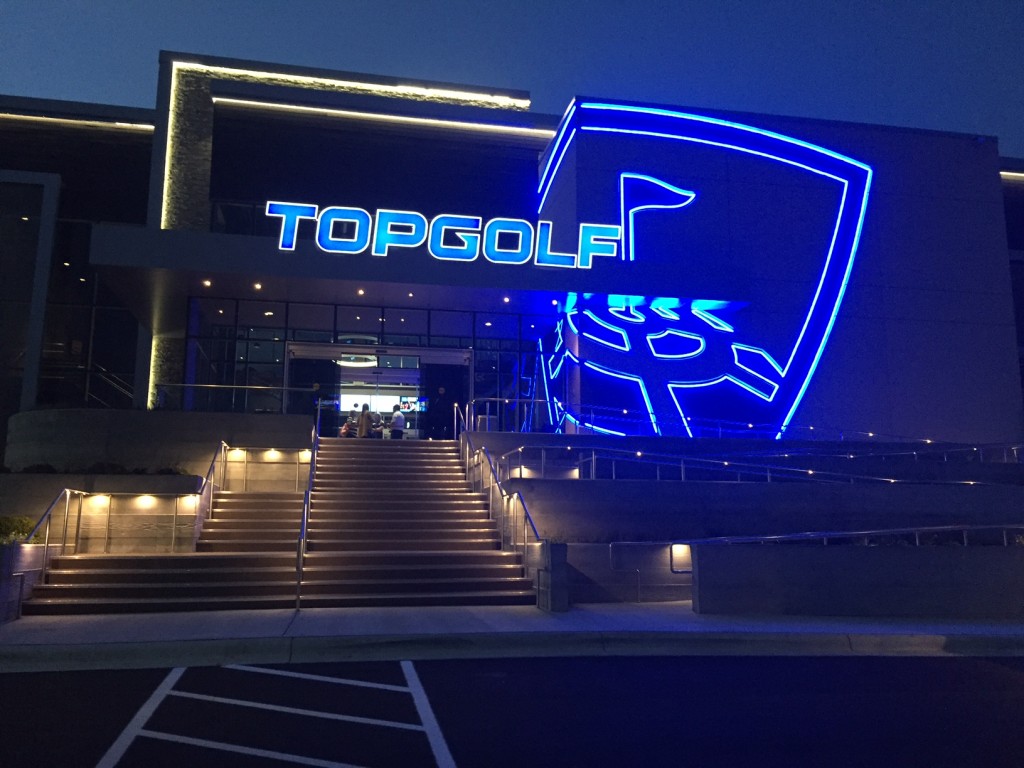 I had the opportunity to try out the NEW Topgolf in West Chester for a sneak preview before it opens to the public this Friday, July 29th. My hubby golfs for fun and my oldest, Cody, has shown interest in taking some lessons here recently, but mama has NEVER played nor have I really had any interest in playing. I mean 18 rounds of hitting a ball around- no thanks! I was excited to check out Topgolf because I heard it had an edge and added something fresh to the game of golf. Well let me tell you, it was AMAZING!! Not only did I LOVE it, but I played some golf while I was there and although I totally SUCKED, I had a BLAST!!!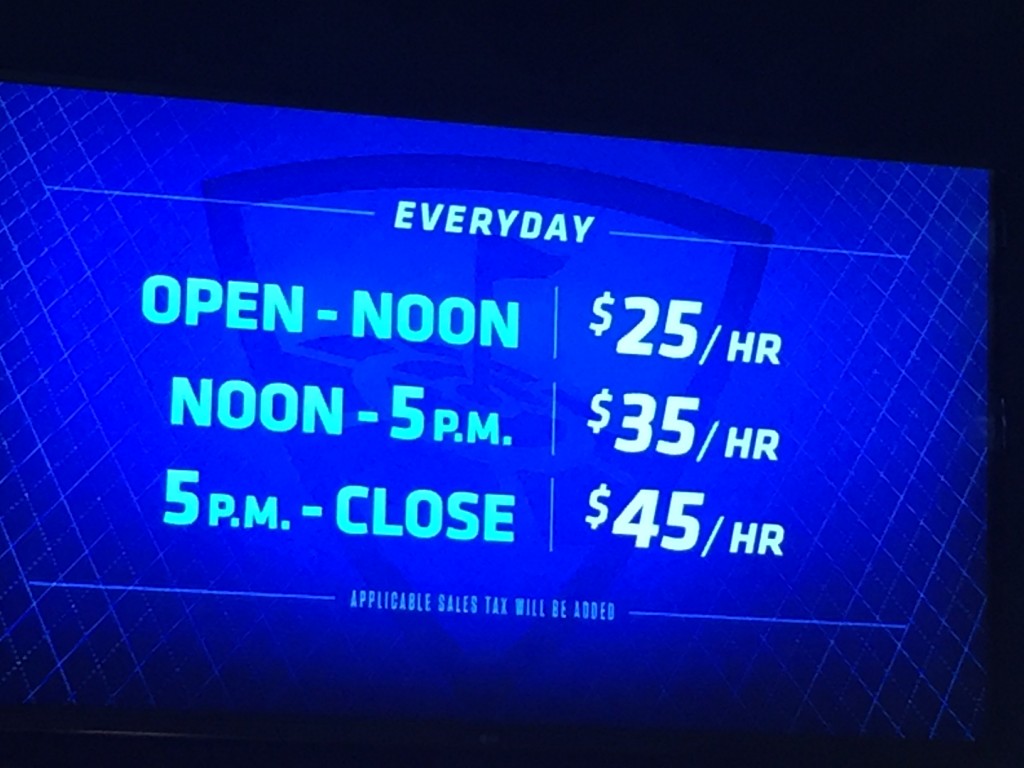 Initially, I was impressed by the prices. I know the game of golf can be pricey and for everything you are getting at Topgolf, I loved that their prices are competitive and they don't change from the weekday to the weekends. Even better is that you can split the hourly price between your party. So if you go with three other couples, each of you is only paying $15 an hour for all the entertainment that Topgolf provides.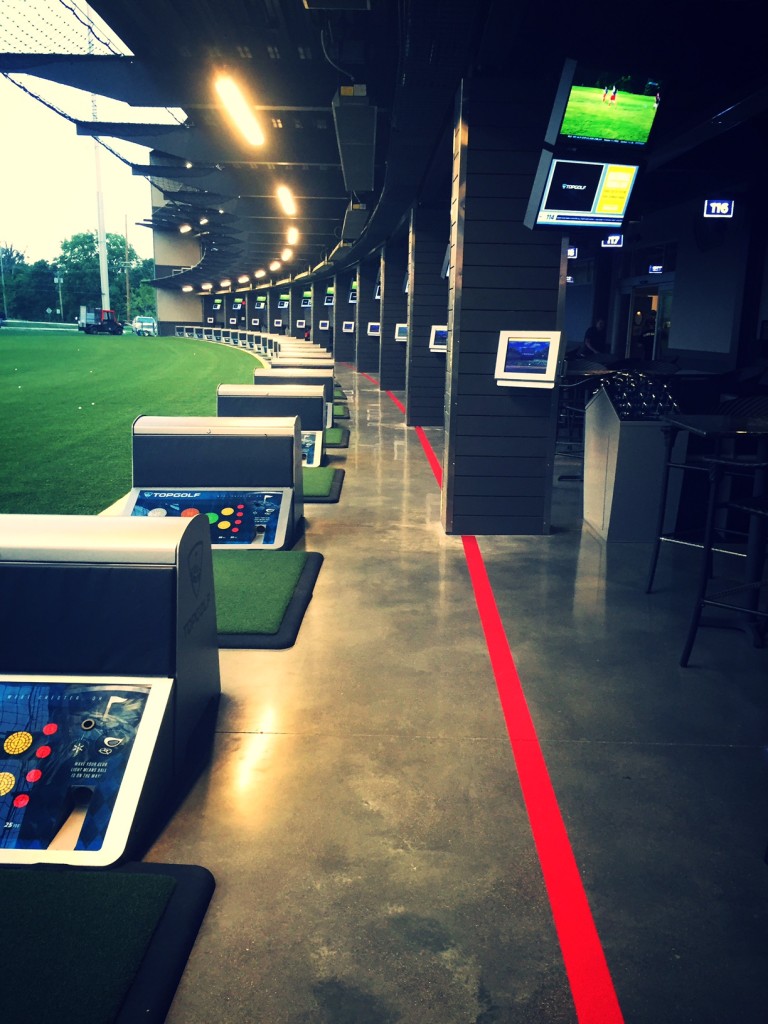 There are three floors to Topgolf so there are plenty of bays to keep all the peeps playing! Each floor has heaters running above you so even in the fall and going into winter you can still enjoy the game.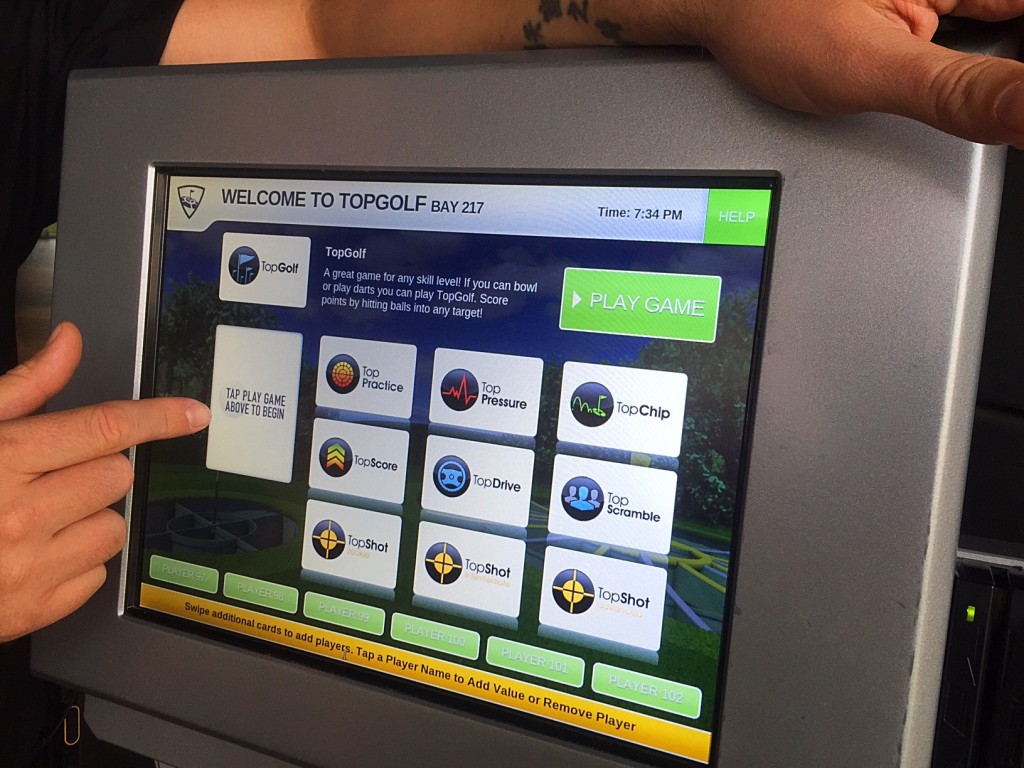 Don't ask me what all the different games are, but there are so many options that your party can choose from. It basically is like a game of virtual golf. You can have up to 8 people in a bay, but only 6 of you can play so if you have a larger crowd than that, you will need two bays. You can bring your own clubs, but they also have men, women and even kids clubs on site so feel free to just bring yourself and have fun! The clubs come with the cost of the bay, so no additional charge for those which I thought was awesome.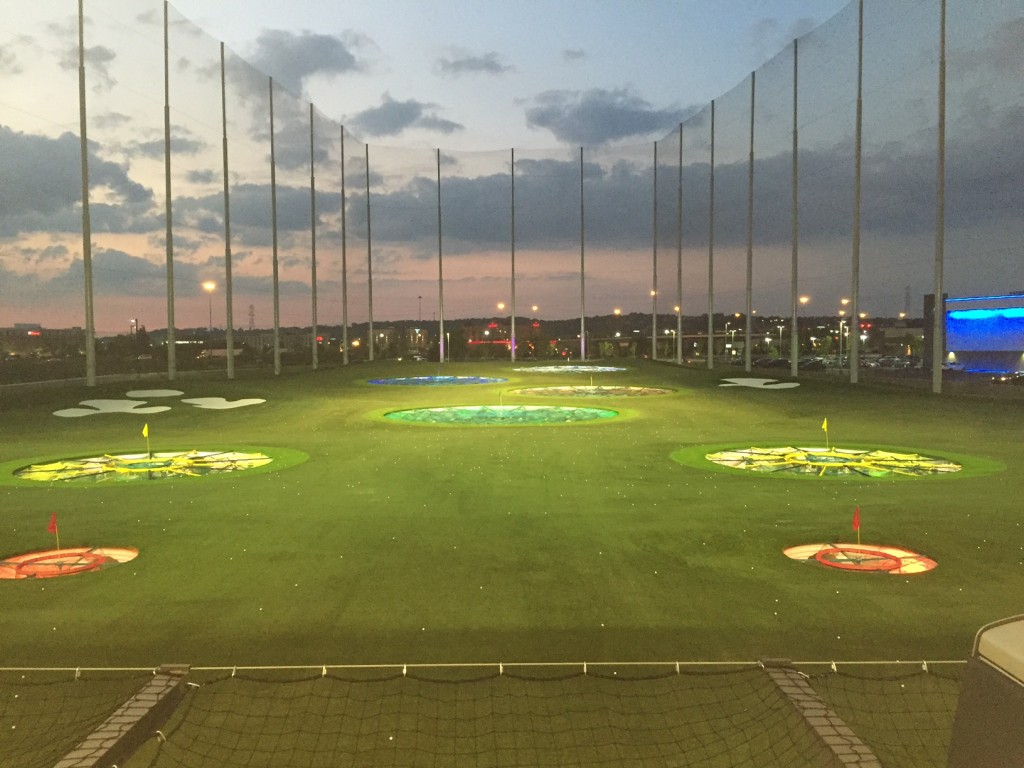 This is the putting green. Each area is worth so many points and they are all heated so if there is a little bit of snowfall it will melt it away and you can still play! These bad boys even light up at night and are programmed to certain songs to provide some pretty cool light shows.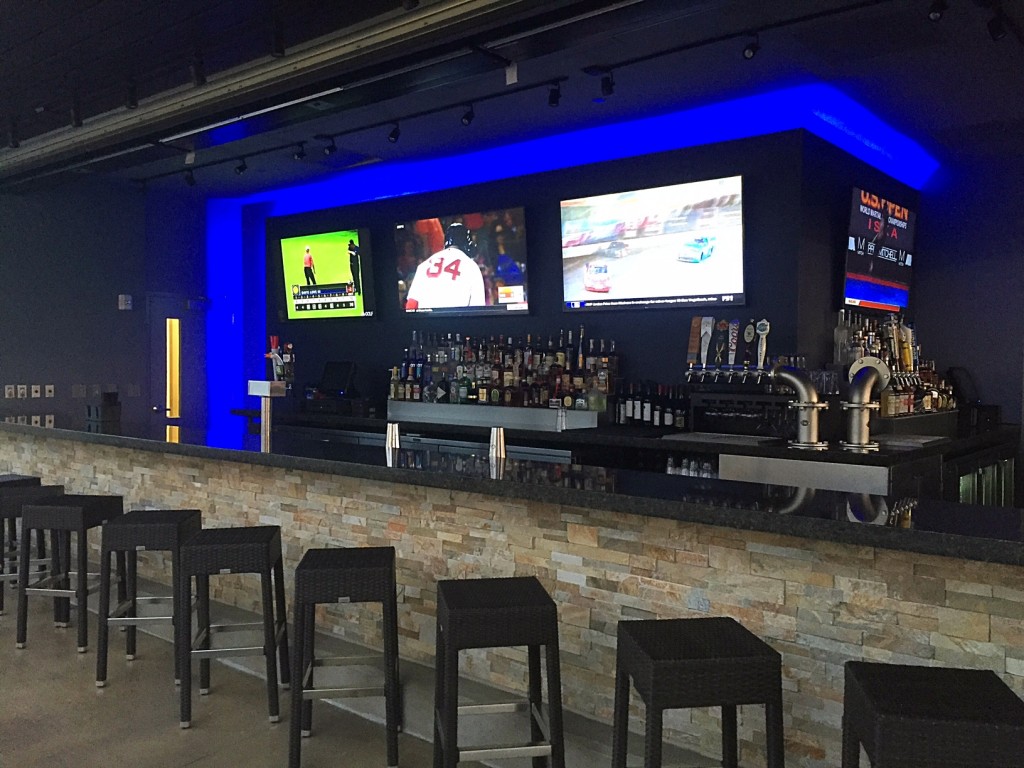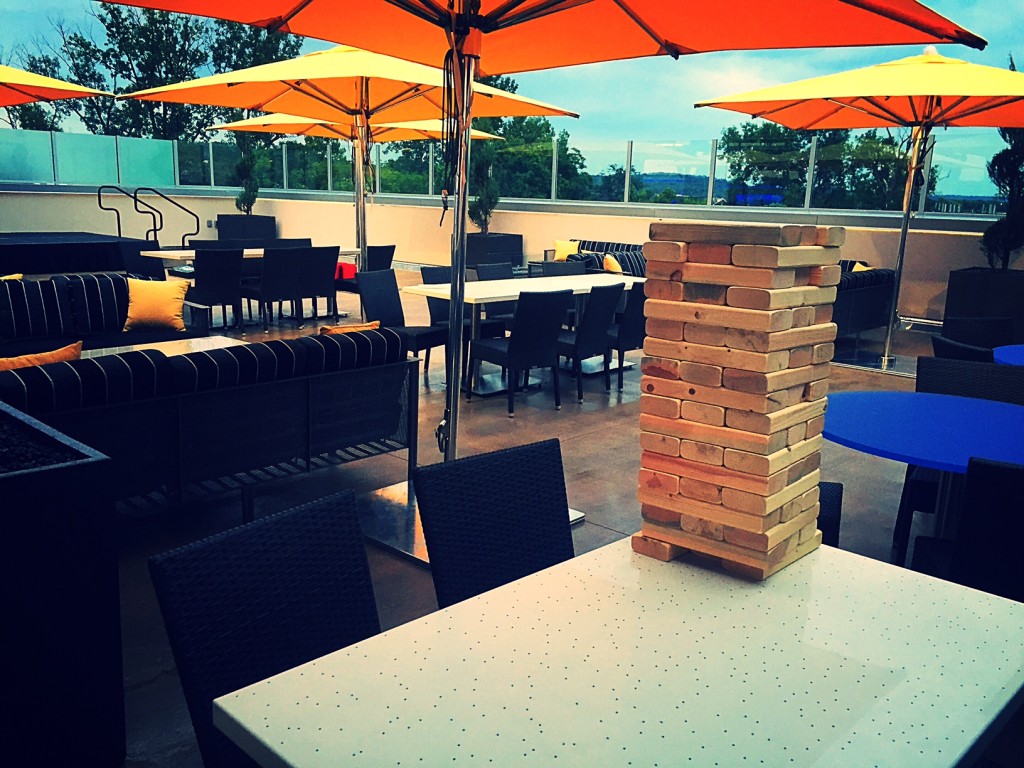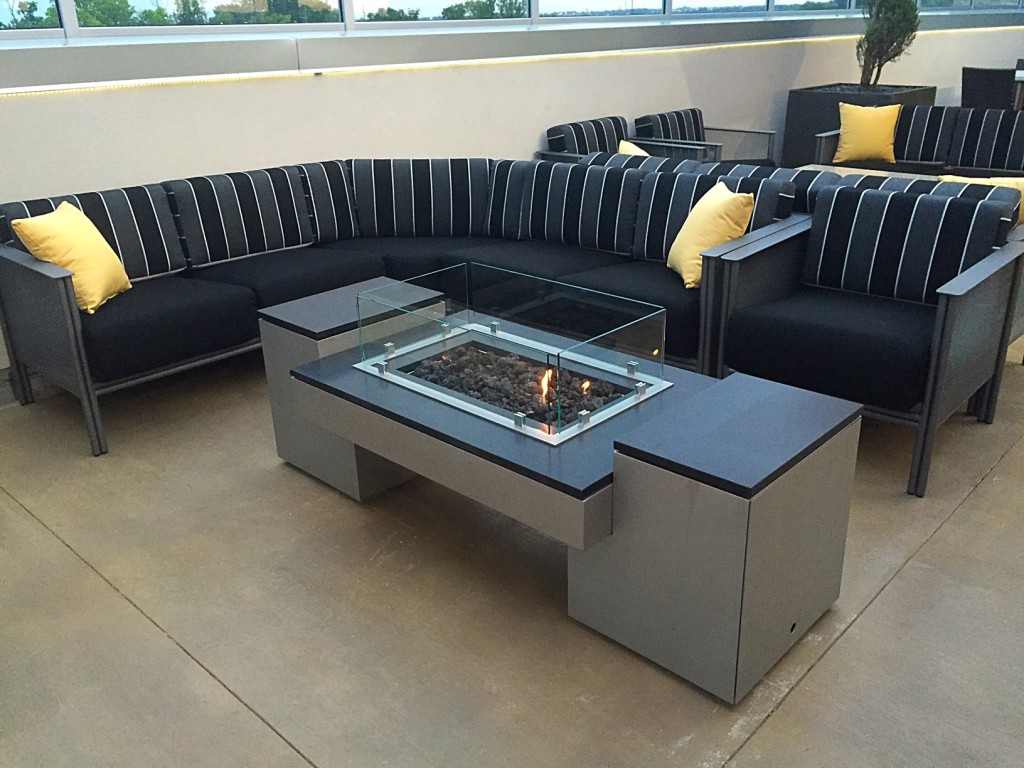 This is the outdoor rooftop bar on the third floor. If all the guys want to play or you are just headed out for a girls night, this is a great place to hang out! They have fire pits, corn hole, jenga and a life size beer pong! This would also be a great place to hang out if you have to wait for a bay. They will also be offering live music on the weekends for you to enjoy.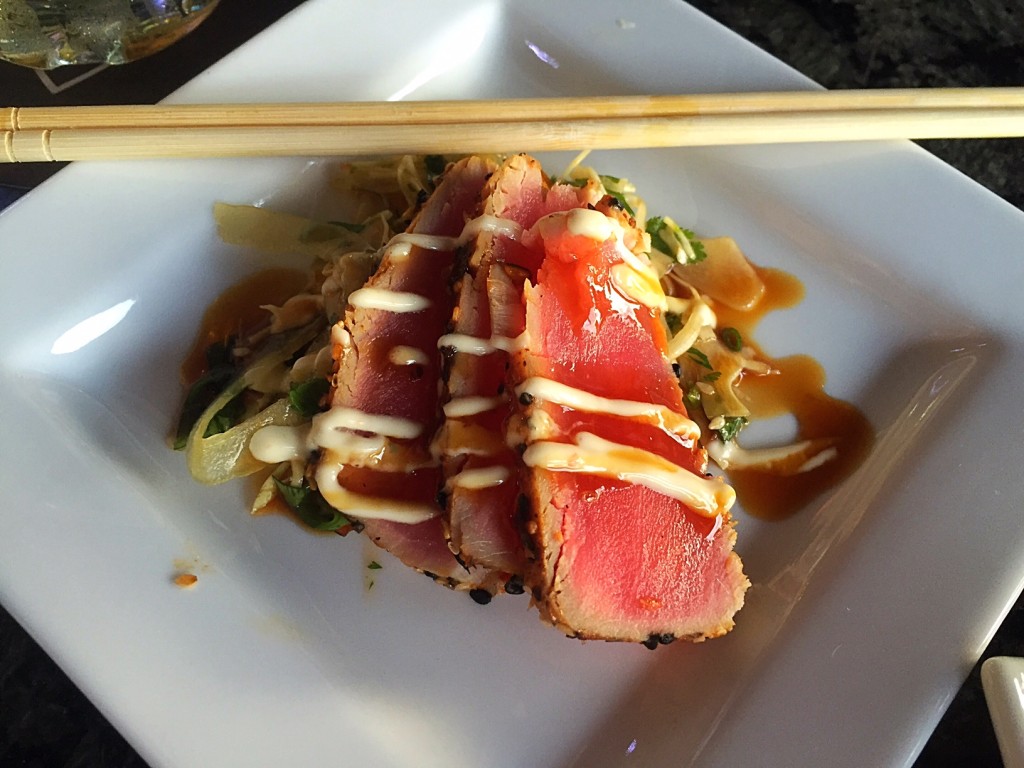 Not only can you get some great entertainment and good drinks at Topgolf, but their menu is top of the line! I was able to sample many of their dishes and I was very impressed! Majority of their food is made in-house and they have several chefs employed who change the menu seasonally and will even take your submissions on what you would like to see on the menu!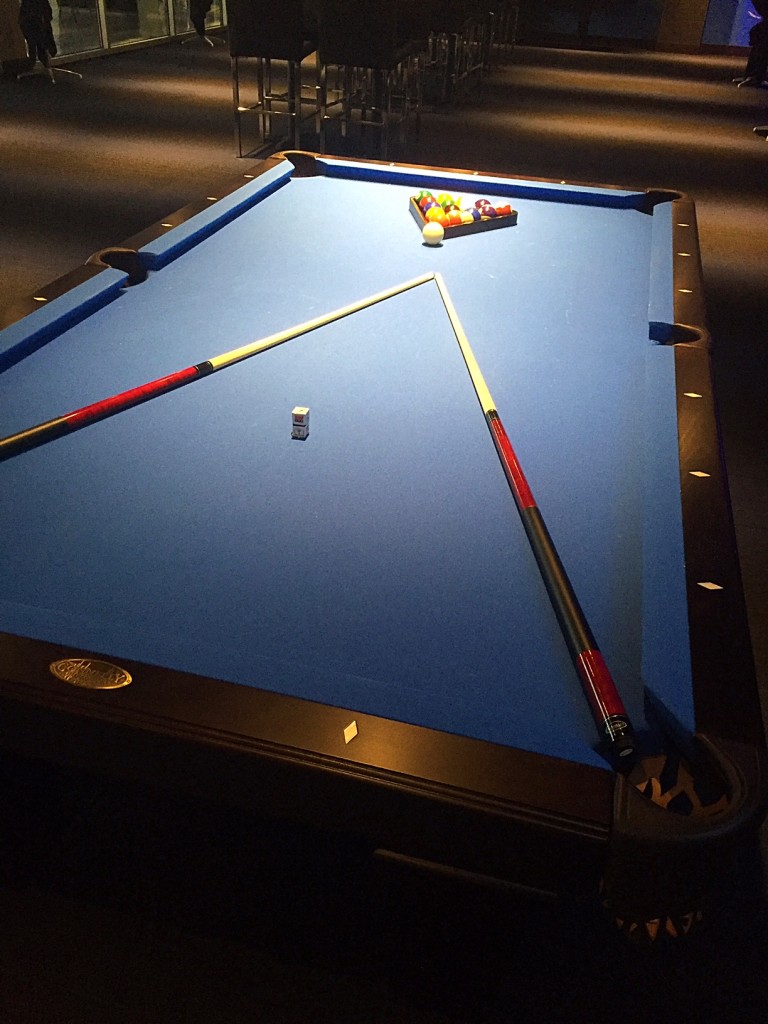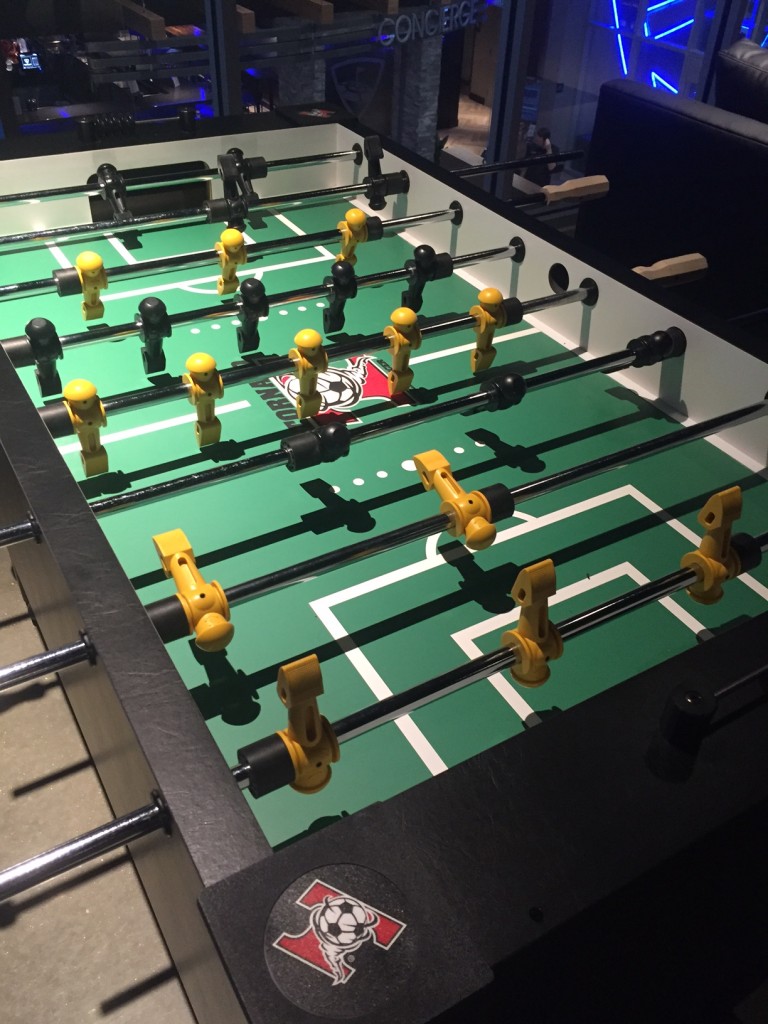 Something else that really made me want to support Topgolf is that not only do they have two bar areas, great food and lots of fun for the adults, but they cater to our kiddos too! Let's be honest, we can't always get a sitter and still would like to have some fun on a Friday night right?! Well now you can! Hook up with one more family and you have an awesome night out with the kids. They have kids golf clubs, at no extra charge, and they have foosball, pool tables, and some other fun games that will keep them busy while you get some adult time! Once they get this location up and running, they will even be offering summer camps and leagues for the kiddos.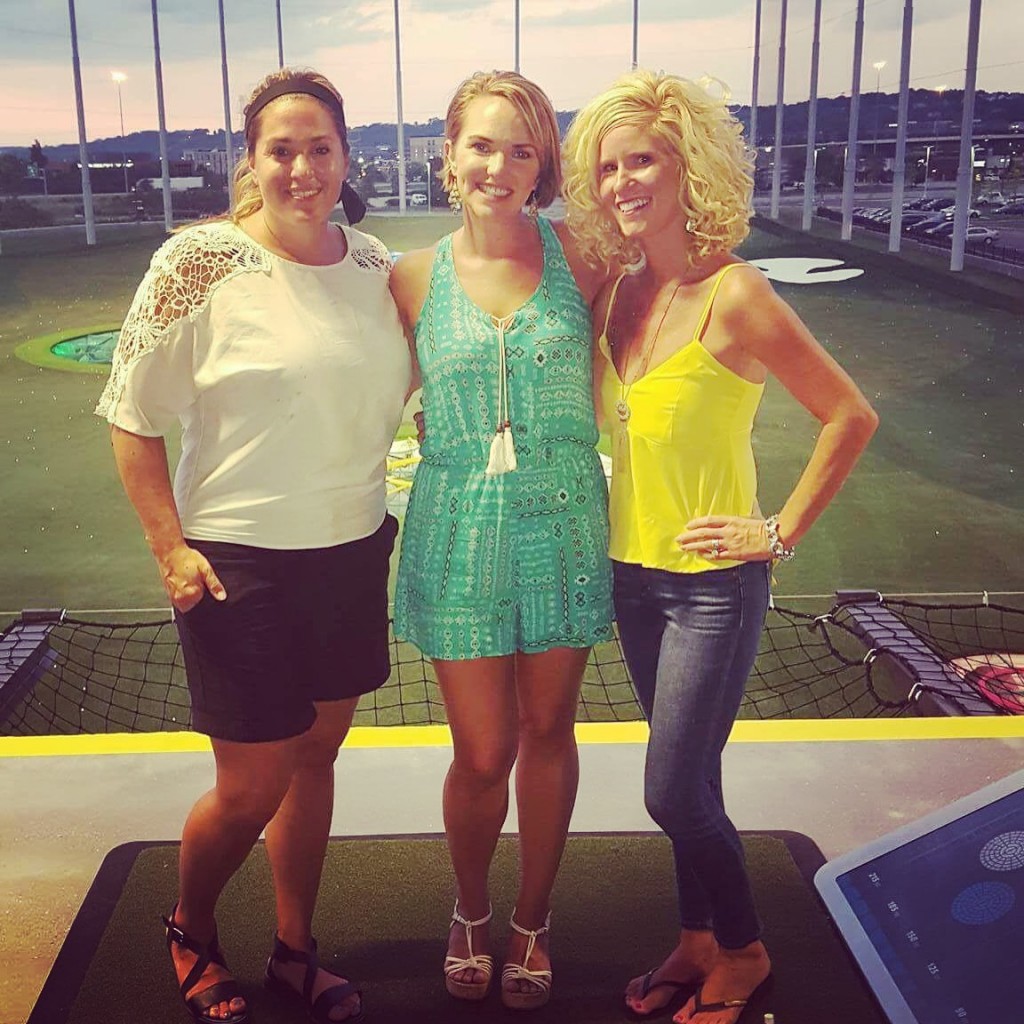 Overall, we had a great time at Topgolf. I realized that you don't have to be a golfer to check it out or to even play! You can have a blast with your friends and there really is something for everyone, even the kids! They do offer conference rooms, host large and small events so even a birthday party or a GNO could be turned into an unique personal venue- all you need is 12 of your friends to make it happen! After seeing and experiencing this place in person, I would HIGHLY recommend checking it out. I am so excited that they decided to bring Topgolf to Cincinnati because it gives us yet another cool place to check out any day during the week!