We thought we would round up some inexpensive Christmas gifts ideas for those of you who might need a little inspiration!
White Elephant Exchange: I (Jen) did this with some friends yesterday and it is so much fun. If you have  a group of friends and want to save yourself from having to buy a gift for all of them you can do a white elephant exchange. You set a price (like under $20 for example), and you and each friend get one gift a piece. Then set a date to get together and the first person picks (we played paper, rock, scissors, but you could draw numbers for a larger group) one of the wrapped gift. Then the next person picks a gift. They can choose their gift or pick the one that the first person picked. By the end, everyone will have a gift and you only had to spend money for one person!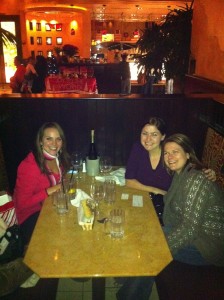 Cookie Exchange: These are fun too! Have a cookie exchange party where everyone brings four dozen cookies. Then you swap! By the end of the party you will have dozens upon dozens of different types of cookies, but only had to pay for 4 dozen! Then, go to sams, costco, big lots etc. and buy some cheapo cute cookie tins and divide the cookies up. Give them away as gifts to your friends, family & co-workers. Keep a few extra behind for those times when you weren't expecting "you know who" to get you a gift… now you have something to give to them! I (Kim) went to a cookies exchange over the weekend and I made Cranberry Pecan Shortbread Cookies. I made a double batch and had nearly 6 dozen cookies! The great thing about this recipe is you can easily shape the dough into logs using a ziploc bag and stick it in the freezer to keep on hand for fresh yummy home made cookies! They are pretty healthy and taste great too – using white whole wheat flour! I drizzled a little chocolate over the top to make them a little more decorative but they are great as is!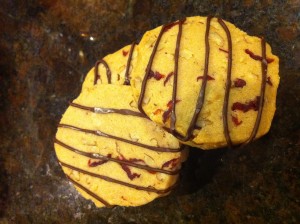 Gift in a Jar: I have heard of these before, but got the idea to post this from Savings Lifestyle! These are SO adorable, super easy and inexpensive! Here are a few ideas from savings lifestyle:
What are YOUR favorite gift ideas?!!
**Don't forget to check out our Coupon Queen page for more money saving ideas!**