Watch Ya' Mouth Throwdown is the MUST HAVE game of the season! It is an outrageous mouthguard party game that pits you against your friends in a head-to-head competition of skill and audacity! The Throwdown edition is a companion to the original Watch Ya Mouth game. "Throwdown" goes beyond simply attempting to read and interpret phrases, and encourages players to compete in over 100 unique challenges to perform while hampered by cheek retractors. You roll the dice to determine who your opponent is, draw a challenge card from the deck, and follow the instructions. Prepare to LOL!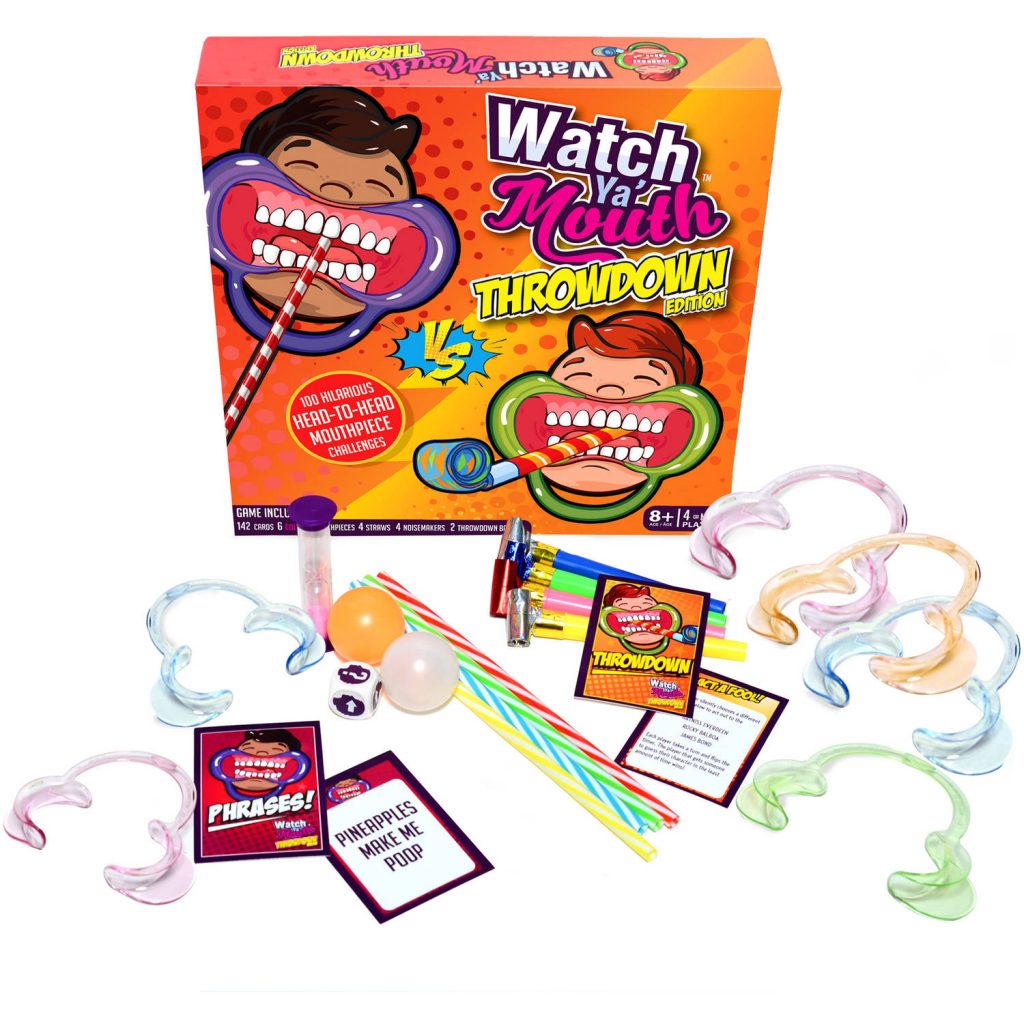 This game is HILARIOUS!! OMG we all laughed so hard. Some of the activities were difficult for the little ones, but with the help of mom or dad they can play too! Of course, the kids just loved how funny we all sounded with the retractors in our mouth! Definitely a great family game for all to enjoy!
Throwdown is made for 4 or more players, ages 8+ and is perfect for family game night or even adult game night! We all need more laughter in our lives and what better way than with such a fun and wacky game like Watch ya Mouth Throwdown Edition.
This post contains amazon affiliate links. Thanks to US Family Guide for providing me with a game so I could share my thoughts with you. All opinions are my own. Thanks for reading!