The Cincinnati Children's Theater has done it again! TARZAN THE STAGE MUSICAL BASED ON THE DISNEY FILM is now running at the Taft Theatre and we had the opportunity to see it last night. WOW is all I can say!!!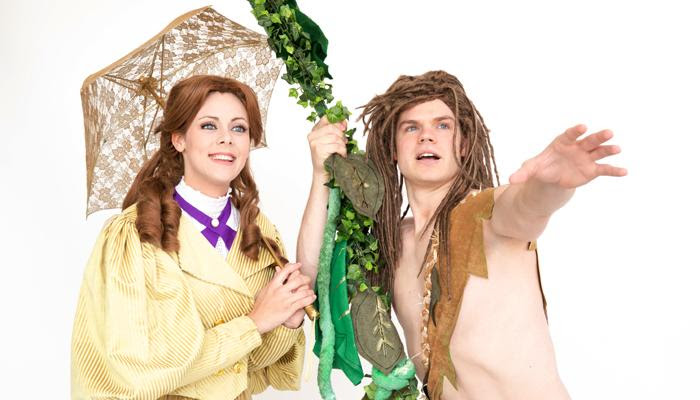 Be a part of this wild adventure as
Tarzan
struggles to navigate a jungle, thick with emotion as he discovers his animal upbringing clashing with his human instincts. This is the last production of The Children's Theatre of Cincinnati's 2016-2017 season.
This show was different from all the rest of the shows I have seen as they had a moving stage (part of the stage was on a turning wheel) and the kids thought that was amazing! They also had a lot of the actors flying across the stage on vines in the air. It really was spectacular. What I love so much about the Cincinnati Children's Theater productions is that they give a little intro in the beginning about what the kids can expect and the rule of seeing a stage production. Best of all they keep the shows to an hour so your kids don't lose interest! If you have never taken the kiddos to see one, you need to add it to your bucket list!
There are still a few shows left! Friday April 7 at 7:30 PM; Saturday April 8 at 2 PM and 5 PM and Sunday April 9 at 2 PM at the Taft Theatre, 5th and Sycamore Streets in Downtown Cincinnati. Tickets start at $10. You can call 1-800-745-3000 for tickets or go online to order yours today!
This post is sponsored by the Cincinnati Children's Theatre. All thoughts and opinions are my own. Thanks for reading!