Let's face it; we live in a fast-paced world where getting a little time together as a family can be a dream to many. As hard as it is with school, homework, and extracurriculars, it is important to squeeze in a few hours within the week when the whole family can be together. Studies have indicated that families that spend plenty of time together grow close and get to raise kids with a high level of self-confidence. I think that especially during the winter months, it can be easy for us to just hibernate, turn on a movie and not get creative with your family time! So here are 5 ideas to get you started!
Go to a Game:

This is a no-brainer. Your hometown sports team will definitely have a game every weekend and this is a great way to enjoy the outdoors, get involved in the community and just have a great time cheering and being playful as a family. An even better idea would be to buy the whole family tickets for an away game, where the environment is a little different. Find a cool hotel to stay in where you can swim indoors and explore a new city.
Get your Camping Gear On:

There is really no better way to enjoy true family time than to leave all the devices and stresses at home and go away on a camping trip! We have made it a tradition to do this in our family every year for the last couple of years and it has been some of my fondest memories! There is something with the simplicity of camping and being with nature that is so relaxing and calming. It is a much-needed change in today's day and age of running and being busy 24-7! We have gone during cold months and when it has rained and as long as you come prepared, you can have fun during any time of the year!
Redecorate Together:

Our tastes are always changing and with that we want to update our decor or a room in our house. Don't discount your little ones! Have them give you ideas, allow them to have some control and let their imaginations run wild. We just updated our kitchen and the boys loved being involved in colors and backsplashes and even enjoyed helping out a new table. Something that could have taken my attention away from the kids actually ended allowing us more family time because I got the kiddos involved!
Coloring Books:
Colouring books are a great way to get the family together! Adult coloring books are all the rage right now. It is supposed to help you relax and even ease anxiety. You can sit around the table talk about how everyone's day has been and even let the kids help you pick out the perfect colors for your picture. It's a great way to let those creative juices flow while the entire family is together and having fun.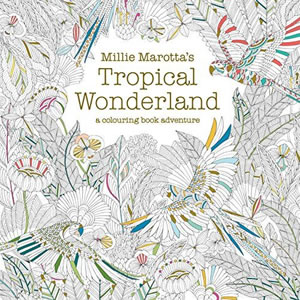 Image Courtesy of http://www.colouringbooks.org.uk
Have a Grill Out:
One of our favorite things to do as a family is playing outside, grilling out and roasting marshmallows around our fire pit. My boys think it is the coolest thing eating outside! So whether you decide to have a picnic or eat on your back porch table, make it special!
Overall, at the end of a busy day, what is most important is making connections as a family. I feel like we are raising kids in a difficult time with so many distractions, but being mindful about spending that quality time with each other really can make a difference in creating a strong family bond! What are some of your favorite ways to spend family time together??
This post was written in collaboration with Zoomonlinemedia. Thanks for reading!!