The Little Gym of Mason is offering a brand new program that will allow your child to discover three weeks of new experiences before you even have to commit to enrolling for a season of classes!
You have two options with the Big Discovery Program:
Explore: this option offers weekly classes in different programs so you can discover what really makes your child smile!
Focus: this option offers consecutive weekly classes in the same program so you can really get a feel for what you and your child can expect.
The BEST part about this new program is you will pay only $40 for the three-week trial period and there is no commitment until you know what class is the best fit for your child. If you end up enrolling the day of your child's last introductory experience you will receive a complimentary family membership for a FULL YEAR which retails at $40!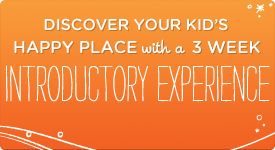 I think this is such a great deal because as a new parent to The Little Gym Mason, you may be full of questions and confusion on which is the best fit for your child. I have tried parent- child classes, big boy classes (gym, sports and karate), camps and birthday parties. I have loved every class we have tried, but it would be awesome to have been able to try them all in the beginning before jumping into an entire semester. Grayson is starting his big boy classes next week which I am super excited about! Just another step towards independence :)
So what are you waiting for?! Get your kids signed up for this awesome new program and be sure to get signed up for my giveaway, valid only for new customers to The Little Gym Mason. Even if you LOVE TLG Mason and have been going, get yourself entered and give away to a friend or family who you know would LOVE the experience of The Little Gym Mason! Good Luck!