surviving
motherhood but we love 
supporting
moms everywhere! We will continue to slowly change things over to the new name, so you may notice more small differences in the appearance of our website as we make it even better and easier for you to navigate our little corner of the blogosphere. We'll be sure to keep you updated with any future changes we have in store for the website!
On another note, Jennie and I are excited to be getting ready for our cookie exchange coming up next Sunday, December 9th at 2:00pm taking place at Blue Cocoon in Montgomery! Ashley has so kindly opened her doors to welcome us for a fun holiday cookie exchange and shopping afterwards! If you are local and would like to join us please RSVP this week!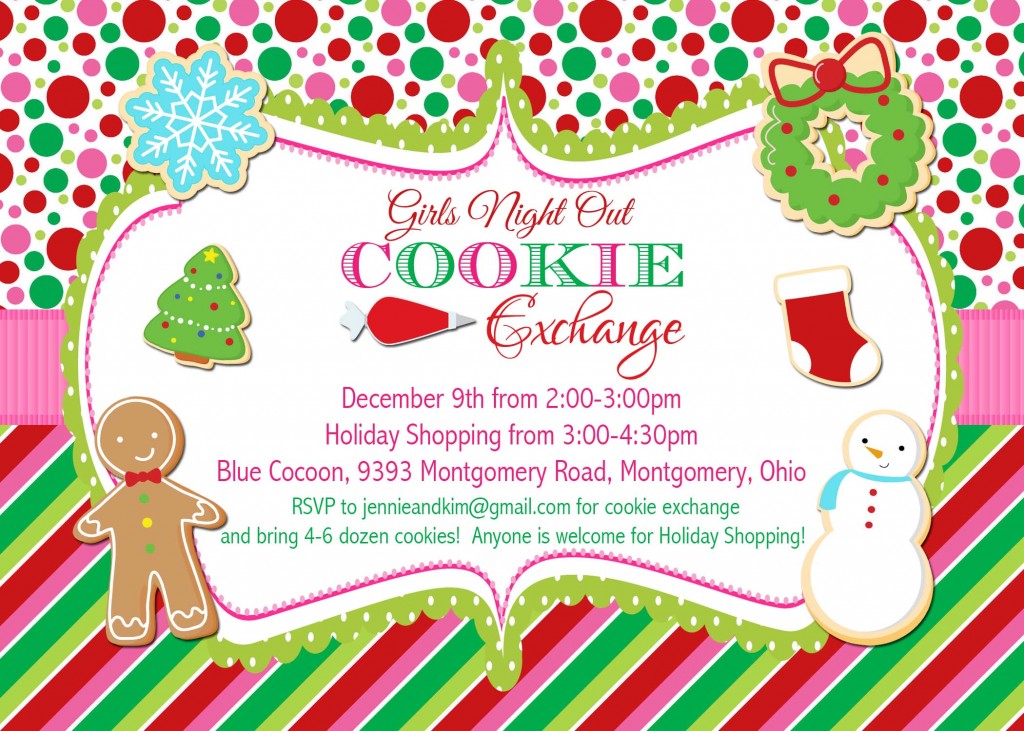 …and how CUTE is our invite above?! We've had a few people ask us where we got it – check out Pretty Party Creations on Etsy for all your party supply needs! She has fantastic invitations and we've gotten so many compliments on our cookie exchange invite! A BIG thank you goes out to Marianne for the invite!

You may also like:
A few of you may…or may not have noticed a slight change in the site appearance. Mainly, the header at the top of our blog is a little different! We are now officially "Motherhood Support", changed from Surviving Motherhood. Jennie and I are thrilled to have a more cohesive name across the board of everything we do with the blog and have also applied to have our name trademarked, which has been very exciting for us! Not only are we