Swapping Sites
If you're looking for a good swap, try these!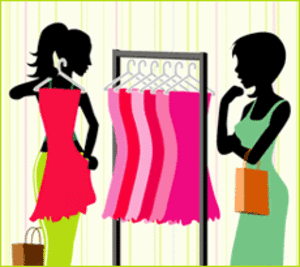 Swapping on thredUP is all about getting great new clothes (and toys!) for your kids while getting rid of stuff they no longer use. Pick up a box of gently used children's clothing or toys when you join today – it's Free to join and you'll get your 1st box for Free through this link
(just pay the shipping)!
Swap Baby Goods
Region National, but Texas, Florida and New Jersey are especially well represented What you'll find Baby and mama items for sale, swap, and swap for credit, plus community boards. How it works Simply list what you've got and/or search for what you need.

Swap Mamas
Region and National,  but moms are forming regional groups too! What you'll find: Swaps, swaps for credit and giveaways of mom,  baby and kid items, and services. How it works: Mom community meets swapping on this friendly site. The idea: If you get to know someone through their profile, you'll feel happier swapping with them.

Hand Me Downs
Region Like Craigslist, Handmedowns has separate sites for 30 metro areas. What you'll find Baby, kid and parent stuff, plus services like childcare and child photography, and unwanted coupons How it works Buy, sell or give away – think CL for families

Kizoodle
Region Nationwide; you can also use the site to set up your own group. What you'll find A so-so selection of baby, kid, mom, and dad stuff, plus lots of unwanted coupons. How it works Swap with any member using Kiz Credits. Start by posting your stuff in your Kiz Store – when you sell something you earn credit to spend (you also receive credits for signing up). 

Makeup Alley
Makeup Swap Site
Disclaimer: This post contains a link to an affiliate. See our Disclaimer Policy for additional information.