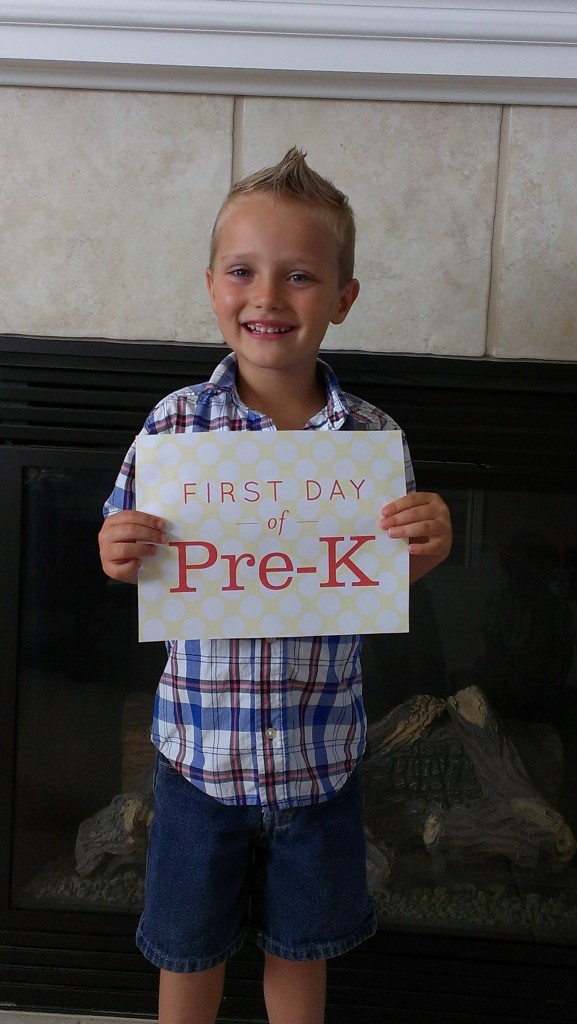 I am that mom that wants to make a BIG deal about the first day of school! I think partially because I LOVED the first day of school and I want to live through my kids :), but also because I want my kids to LOVE school and be excited to take on new ventures!
Since having Grayson, I have realized how important the one on one time is. I actually don't feel like I don't spend enough time with my kids because I am with them pretty much 95% of the time and we do get a good amount of one on one time with them. Whether it is one of us taking Cody to his class and the other gets to hang with G or just running up to the store for gas or groceries, we try to make an effort to have that special time with each of them. Cody really loves to be able to say he is having mommy or daddy time :) I planned for each of us to have a night out with Cody in celebration of going back to school and it went over really well!! I think it is a great way to get some time in before school starts and to make back to school jitters a little less jittery and lean more towards exciting!!
Steve and I had free tickets from a previous Reds Game so he took Cody to his very first Reds Game! He took him through all the new swings and fountains they put in down there (if you haven't checked out downtown at night, you just HAVE to go- it is spectacular!), watched the game and pigged out on snacks! Cody thought he was on top of the world- he came back that night and was GLOWING! Gotta love it!
Cody has been begging me ALL summer for a date night at Great Wolf Lodge and since we live minutes away, I can't justify paying for an overnight there, although there will come a time soon because it is just something you have to do once! Since the food areas and play areas (minus the waterpark) is open to the public we went over there after Steve got home for work for the night. We had dinner, played in the arcade, bowled a little and then grabbed a dessert which we ate while the bed time show/book was featured. It was a great night and I got out of there spending less than $20! Not bad!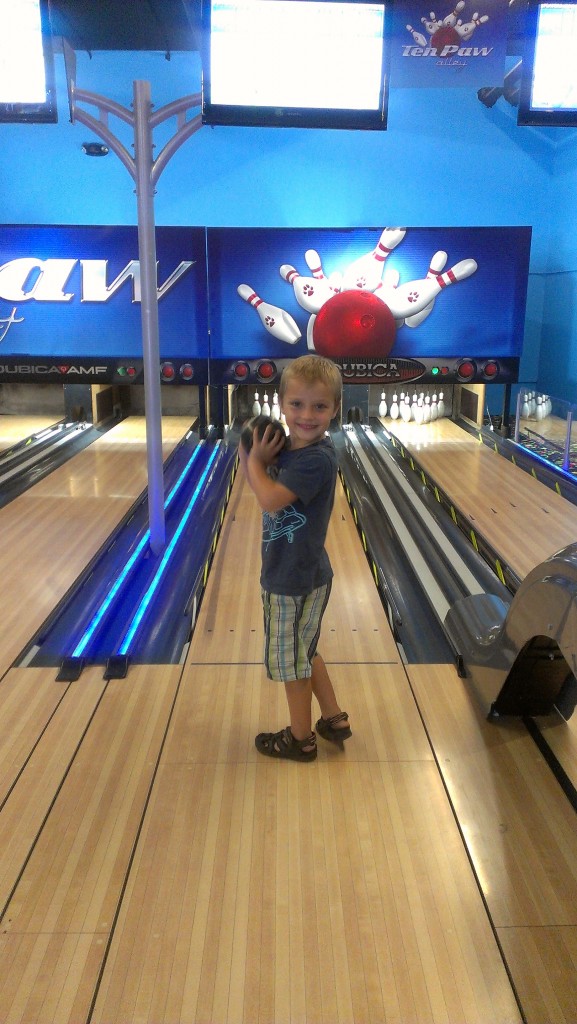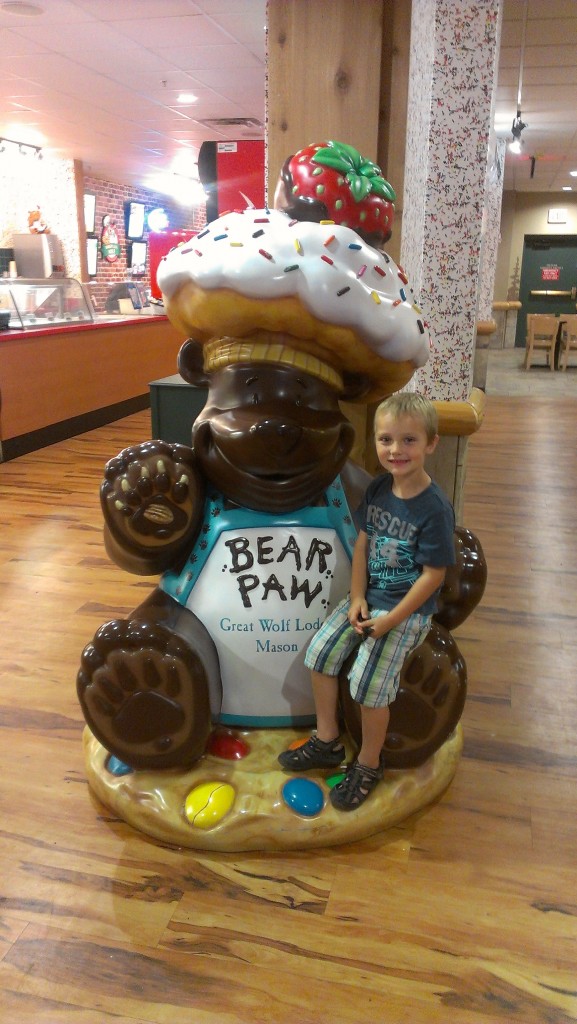 The date nights were a great way to close the summer and lead us to the FIRST DAY OF PRE-K!
You can see what I did last year for Cody and I did things pretty similarly this year. The First Day of School Fairy came and left some balloons, candy and super hero action figures. The balloons are always a hit for Cody, he just LOVES him some balloons! Then I let him pick out some cookie cutters which I used for the pancakes. I love how changing the shape of a pancake can mean the world to the little ones! We did the 20 questions questionnaire, and I printed out the PRE-K printables for pictures!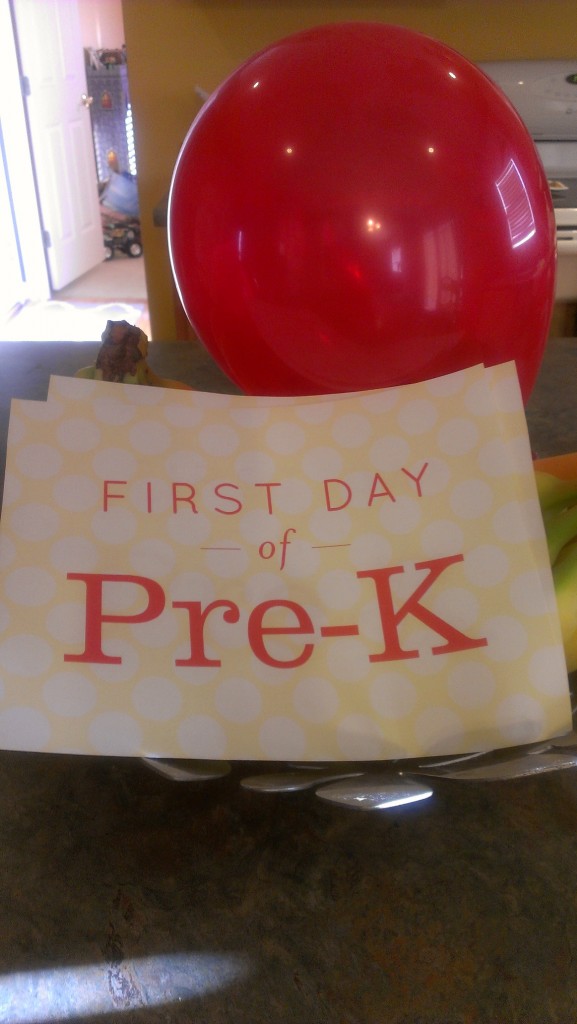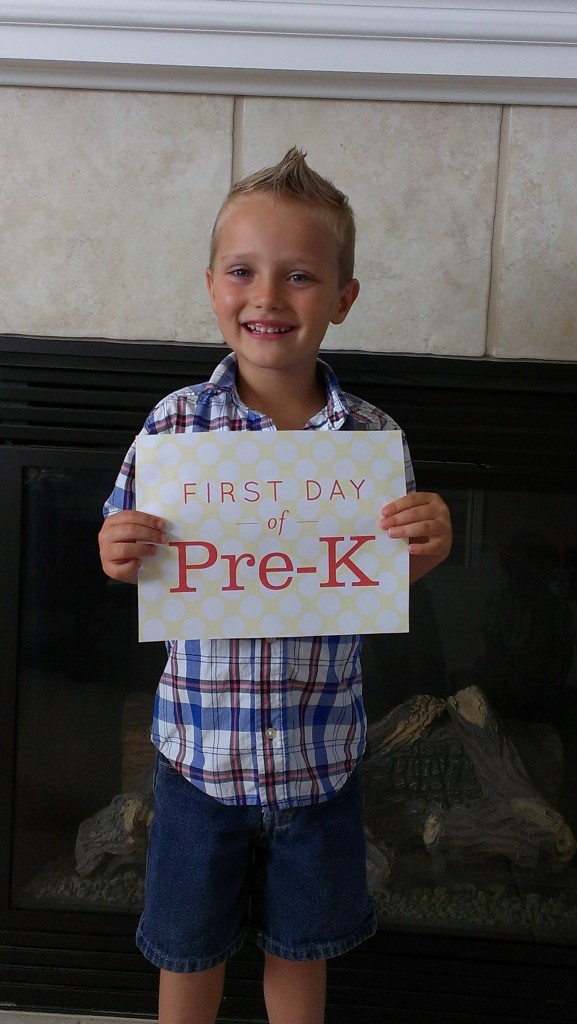 The one thing I added to my list this year was teacher gifts because half of the moms in the preschool class are teachers or former teachers and I realized very quickly how important it is to take care of those teachers!! With all the great printables out there, you can find something for FREE that you can make quickly and for little money! I saw this ER kit and just thought it was the cutest little gift and EASY (my middle name)! I reused some large canning jars I had, put a little colored gift wrap paper in the bottom and filled it with travel size tissues, chapstick (this organic EOS lip balm is AMAZING!), hand sanitizer and gum. Then just print off the label, use some craft scissors to make a fun edging and add your ribbon- voila! You have a cute back to school teacher gift that is quick to make and inexpensive! Really, how cute are these?!
We finished up the first day of school with dinner out and ice cream. Cody was a little spoiled by the end of the day, but said to me in the car on the way home, "Mommy, thanks so much for celebrating my first day of school, It was really FUN"! A little bit of spoiling here and there never hurt anybody :)
What did you do to celebrate back to school???!