I have had so many conversations with other moms about wanting to volunteer with the kids, but not knowing where to start. Two years ago we made a resolution to pick one place a month to volunteer at as a family. As I started calling around to local places, I was so surprised to find that most places won't let you bring the kids.
After a lot of phone calls and searching I found several places that WILL take and kids and we have had such a blast checking them out! I found another place that a friend of mine actually started! It's called Warm Welcomes Foster Care Outreach.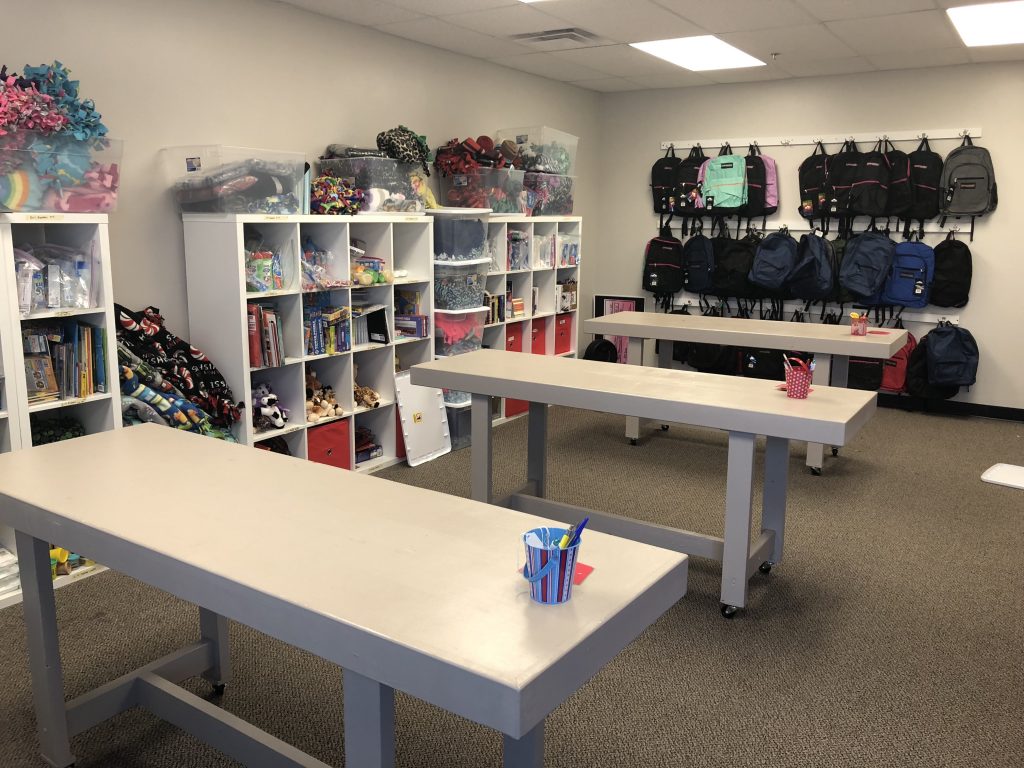 Warm Welcomes Foster Care Outreach is a volunteer organization which directly impacts children in foster care and their families by offering necessity items as well as enrichment opportunities to help children become more fully integrated into their communities. They provide over 1,000 Welcome Bags a year to foster children. This is what we helped to stuff! These bags include a lot of the basic items that kids need those first few days of being placed in a new home: a cozy blanket, full size toiletries, a book, craft or puzzle, a stuffed animal, diaper and wipes for the little ones and of course a new back pack to hold all of their stuff! Some of these kids only come with the clothes on their backs so having something that is brand new just for them can make all the difference in the world when it comes to settling those first night in a new home jitters.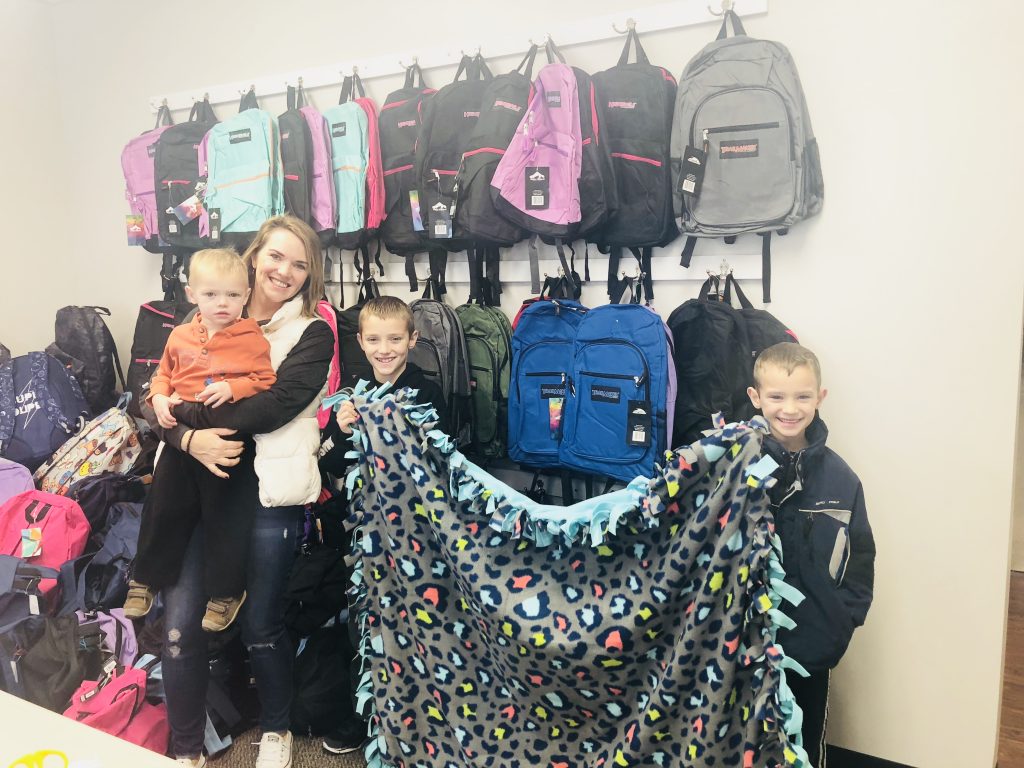 We were only there for 1.5 hours and we helped, along with another family, to stuff 80 bags! It doesn't take much to make a big difference in the life of someone else <3
They also host several events throughout the year for their foster families. These events are free enrichment activities for the entire foster family to come to. They do this to create happy memories for the foster children as some of these kids have never been to a pumpkin patch or a local movie theatre before.
Krista and Howard Lorenz started Warm Welcomes in 2013 with their five young children after having their eyes and hearts forever opened to the needs of children in foster care during their time as a foster family. I know Krista personally and you will not find a more kind, caring, loving and honest person!
I had so many of you ask about this organization when I posted about it on Facebook after our visit. There are so many ways you can get involved.
You can see a list of all the items they provide to children and what you can donate!
They are always looking for blankets, volunteers and of course any monetary donations are always helpful. The free enrichment events that they host each year don't have outside funding so these happen only from outside monetary donations. Even $10 can make a difference!
There are so many ways you can get involved, something for everyone in the family!
Be sure to check out their facebook page to! They have drop in volunteer times and times you can schedule to come in take a tour and help! My kids had an absolute blast and we really enjoyed working together to fill bags for other kids. That is one thing my kids really thought was cool… they got to pick out items for the backpacks that were familiar to them because they are for kids! I can't say enough great things about Warm Welcomes Foster Care Outreach! Check them out!