February 10-19, 2018 at the Taft Theatre join Alex the Lion, Marty the Zebra, Melman the Giraffe, Gloria the hip, hip Hippo and, of course, those hilarious, plotting penguins as they bound onto the Taft Theatre stage in the musical adventure of a lifetime.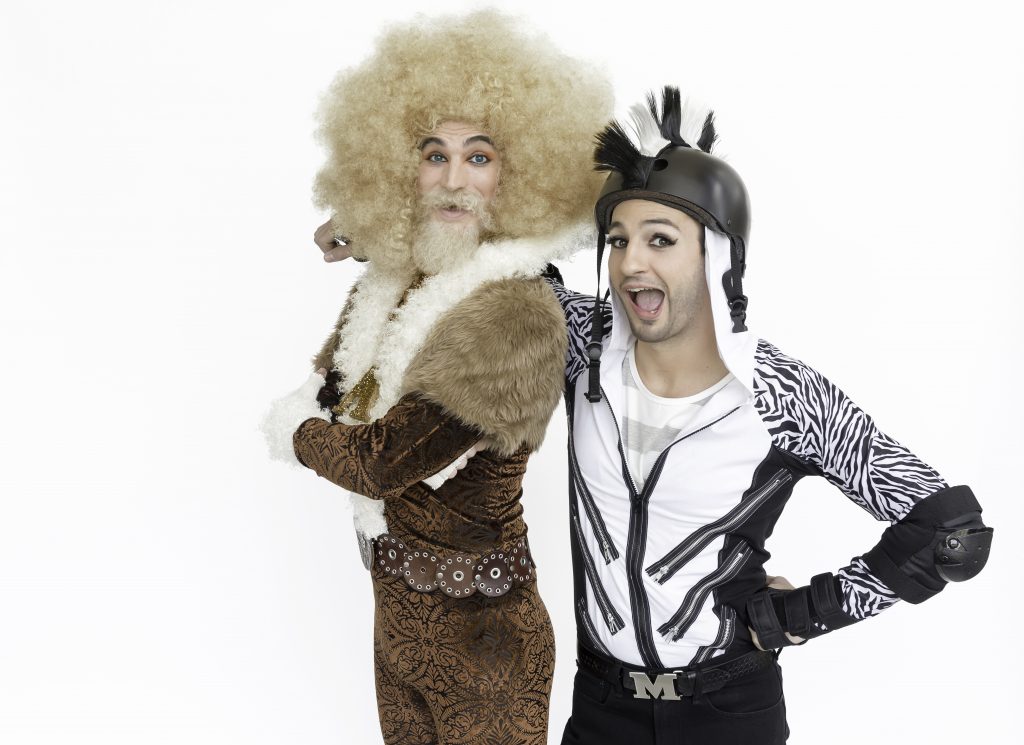 Based on the smash DreamWorks animated motion picture, MADAGASCAR: A MUSICAL ADVENTURE follows all of your favorite crack-a-lackin' friends as they escape from their home in New York's Central Park Zoo and find themselves on an unexpected journey to the madcap world of King Julien's Madagascar. With ten new songs added, including the film's pop favorite "I Like to Move It, Move It," MADAGASCAR, A MUSICAL ADVENTURE is brought vividly to life on stage in a high-energy production under the direction of Aubrey Berg. Producing Artistic Director, Roderick Justice, calls this show a creative celebration of friendship that will be fun for the whole family!
Shows begin on Saturday, February 10 at 2 PM* (this performance is signed for the hearing impaired), Sunday, February 11 at 2 PM, Sunday, February 11 at 5 PM, Friday,February 16 at 7:30 PM, Saturday, February 17 at 2 PM, Saturday, February 17 at 5 PM, Sunday, February 18 at 2 PM at the Taft Theatre, 5th and Sycamore Streets in Downtown Cincinnati. Tickets start at $10. 1-800-745-3000 and www.ticketmaster.com.
School performances of MADAGASCAR: A MUSICAL ADVENTURE will be held February 13-16 & 19 during the daytime hours. TCT's Sensory Friendly performance will be held on Monday, February 19 at 9:45 AM. This performance is intended for individuals on the autism spectrum, as well as children (and adults) with other special needs who may benefit. To create a sensory-friendly performance, the show is performed in a welcoming, supportive environment forthose with sensory challenges. Slight adjustments to lighting and sound are made and effects such as fog, strobes, and lights that extend into the audience areminimalized. A downloadable Social Narrative (in Word format) is made available on the TCT website one week before the performance. At the theater, TCTprovides an area staffed by specialists in the field where patrons can take a break from the performance if necessary, and Cincinnati Children's Hospital MedicalCenter has trained staff on hand. For details about how to purchase tickets to TCT's school or Sensory-Friendly performances, visit www.thechildrenstheatre.com.
I am giving away a Family 4 Pack of tickets to your choice of either the Sunday Feb. 11th at 5 pm show or the Friday Feb. 16th 7:30 show! Enter to win! Good Luck!
This post is sponsored by The Children's Theater of Cincinnati. All thoughts and opinions are my own. Thanks for reading!