I shared a few weeks back about a product I was given to try called Sublime, from a newer skincare company called EVER. If you didn't get a chance to read it, I would definitely recommend checking it out if you have been searching for a cleaner/ greener skincare line. I listed in my previous post all the nasty chemicals that EVER keeps out of all of their products which is what peaked my interest when Kelley first approached me.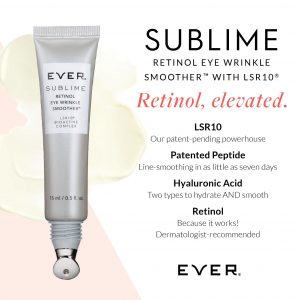 Sublime is a retinol eye cream that works while you sleep. It's clinical grade ingredients help smooth any fine lines or wrinkles you may have while also addressing dark circles and puffiness. Their clinical results were amazing! In just three weeks, 95% said their dark circles diminished, 92% felt their eye area was more hydrated and 84% said appearance of under eye puffiness was diminished.
I have been using this product every night before bed. When I first get up, I have pretty deep bags under my eyes. My wrinkles also seem a lot worse. After about 30 minutes those actually start to diminish, but I wanted to take my pre and post pictures first thing in the morning when I wake up when they are at their worst.
I honestly couldn't tell a huge difference at first, but I did start to notice that my one eye that is really puffy in the am did actually start to improve. Then when I put together my before and after I really saw the difference. My eyes aren't perfect or wrinkle free, BUT my puffiness has gone down and my redness and dark circles have also gotten better. I made sure to take these pics right when I woke up, obviously makeup free and in the exact same light and same room so it was truly a side by side look. It is a little scary, but hey it's getting better! See for yourself!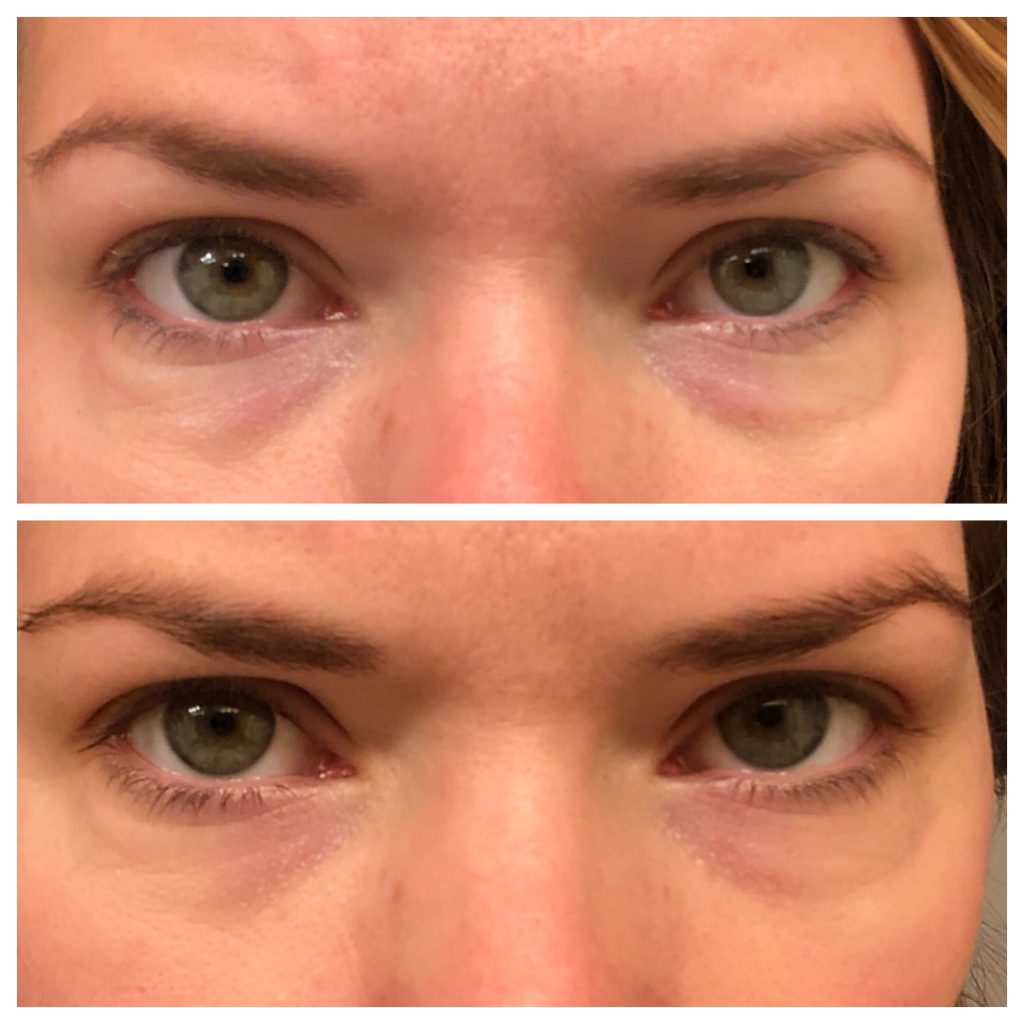 How crazy is that?! After only 4 weeks of using the product and the after picture was taken after only 4 hours of sleep so I feel like they look even better when I have actually gotten sleep… then again when do I get a full nights sleep?! LOL
Overall, I really am excited to see how much better my eyes get as I continue to use it. I am really excited I was approached about EVER because I have been searching for a more natural skincare line that actually works! I have liked the Sublime so much, I decided to try some of their other skincare which I have been using for a few weeks as well. If you can tell in the above photo my complexion is less red and my overall skin feels SO much softer! I will keep you posted on my thoughts as I continue to use their products. If you have any questions about EVER you can ask on this post or contact my Rep, Kelley Conner. If you are interested in seeing more of the products you can check out her website.
Does anyone else use EVER? Is their a natural skincare line that you love?
I was given this product to try so I could share my opinion with you in an honest review. All thoughts and opinions are my own. Thanks for reading!