I love working with local companies and was stoked when Cincy in a Box approached me about collaborating. I LOVE our city and have lived here all my life. The idea of sending a gift box with all the things that make this city unique got me exited! My little brother is shipping out on Monday, joining the Navy. He will be gone for several years so having a service like this, where I can send him a monthly box to bring home to him, really is priceless!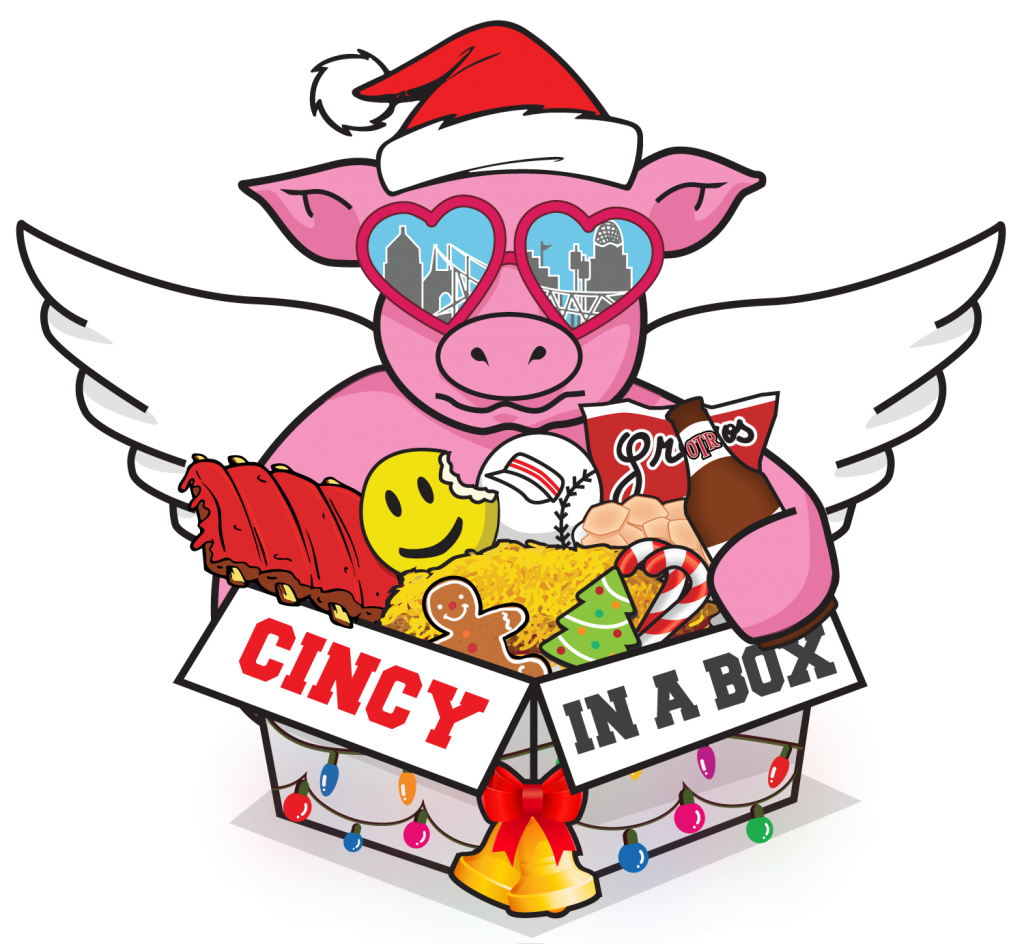 Cincy in a Box is a local company that offers unique Cincinnati themed gift boxes that feature iconic local foods such as Skyline, Busken Bakery, and Graeters. They also work with local creators, artists, and small businesses such as Be Ohio Proud (HOME t-shirts), Cincy 52 (Cincinnati themed deck of cards) and Kyle Brinker (a local artist that makes Cincinnati prints) to include their goods in their gift boxes. You can choose from either 10, 7 or 5 item boxes. You hand pick what you want in your box so if your loved one has favorites, you can create it to be completely personalized for them! Shipping is FREE to all 50 states as well as military APO\FPO addresses. International shipping is $55.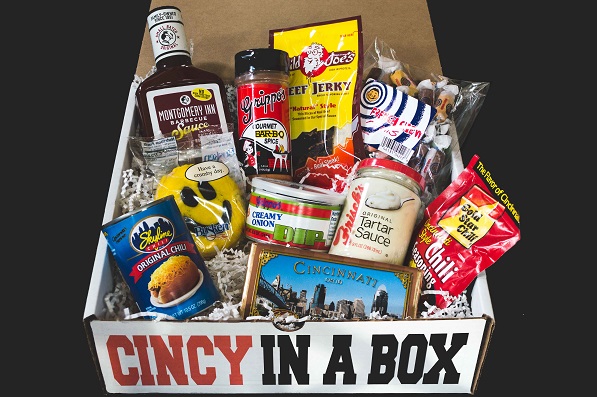 A popular feature they have started just in time for the Holiday's is that you can order now and delay the shipping of your box so that it arrives closer to Christmas. They are also offering FREE Cincinnati themed gift wrapping as well as guaranteed upgraded holiday-themed boxes through Black
Friday
on their 10-item and 7-item boxes.
How CUTE is this wrapping paper???!!! #tistheseason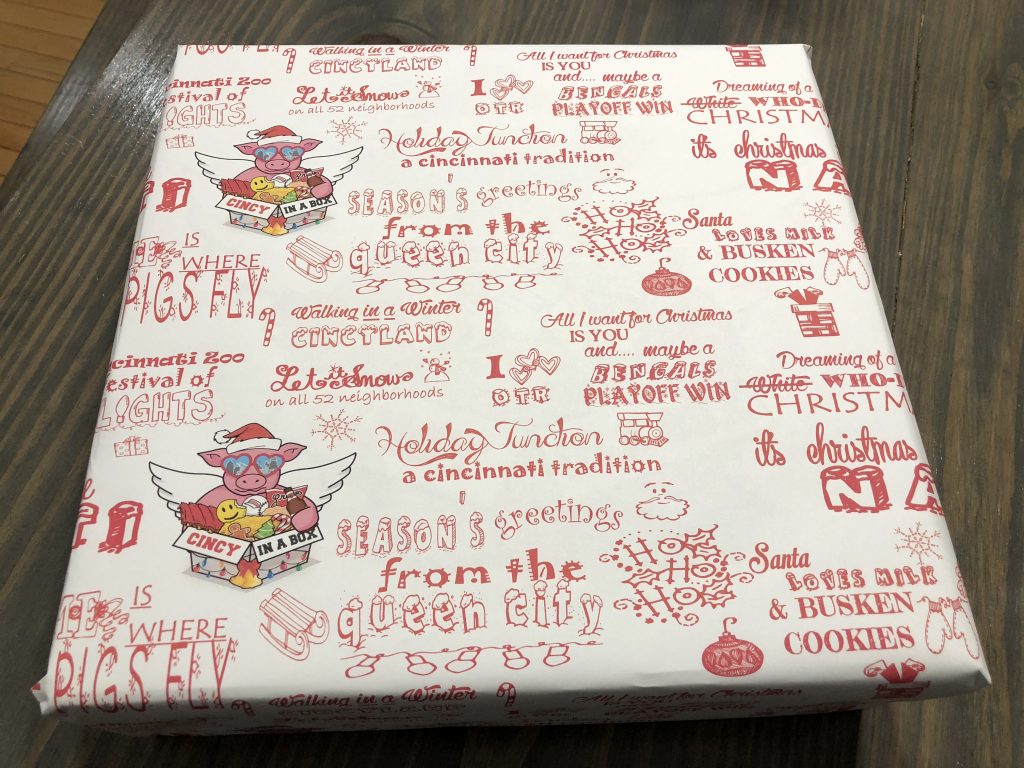 A unique feature of
Cincy in a Box
is that you can add a personalized note that they will include as a hand-written message on the back of a Cincinnati themed postcard! How cool would that be to send to my brother while he is in Florida during Navy training?!
They have some recipe videos you can also check out for ideas on how to use the ingredients that come in your box :)
Who doesn't love Skyline Chili Dip?!
How about these Skyline Grippo Oyster Crackers??!! #nomnom
If you are looking for a unique gift this season for someone who just loves Cincy or for someone who has even moved away, check out Cincy in a Box! They are offering a discount code for all Motherhood Support readers from now through the rest of the year. It will provide
10% off the entire order
and will work with any of the products on the site. The discount code is
MOTHERHOOD10
so go ahead and get one today!
This post is sponsored by Cincy in a Box. All thoughts and opinions are my own. Thanks for reading!