Going to see the Harlem Globetrotters Show has been on my bucket list since I have been little. I am SOOOOO excited to go this December and take all my boys! I think they entertain to all age levels so I am very excited to see how they all respond to it.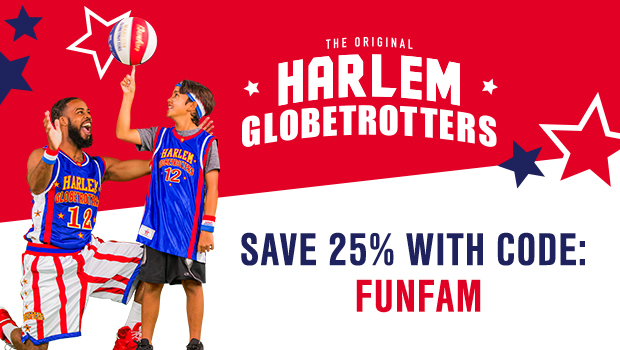 With a star-studded roster featuring Big Easy Lofton, Ant Atkinson, Hi-Lite Bruton, Thunder Law, Bull Bullard and Cheese Chisholm – plus female stars TNT Lister, Ace Jackson and Hoops Green – the Harlem Globetrotters show is unrivaled in the world of family entertainment. Their 2018 World Tour will showcase incredible ball handling wizardry, rim-rattling dunks, trick shots, hilarious comedy and unequaled fan interaction. After the game, Globetrotter stars will sign autographs and take photos with fans!
You can check out their website to see all locations and game times! SAVE 25% for ALL Harlem Globetrotters Games with promo code FUNFAM: Harlem Globetrotter's
This post and coupon code is sponsored by Harlem Globetrotters.