I have loved taking music classes with my older boys when they were little and really wanted to try one out with Bennett now that Grayson and Cody are in school. I was looking for something close to where I live and came across Pied Piper's Music Together classes. They are getting ready to start their fall session and offering a FREE trial class. Bennett and I went today and absolutely loved it!
Miss Sheri has been teaching music for a long time and even had her own studio in downtown Mason until she realized she wanted to downsize and just focus on teaching the younger kids. She now rents a space at Axis Church in Mason where she can pour all of her love and talents into her young musicians through play, dance and music!
Early childhood is such an important time for learning to participate with confidence in music making. Neural pathways are developing which the child will use to process and make music throughout a lifetime. In Music Together, we provide the tools and a fun environment for you and your family to flourish musically. This semester, you'll learn twenty-five new songs and activities that your family will enjoy in class and at home. In addition to imaginative and engaging weekly classes, your tuition includes materials for you to use at home, online access to the curriculum and support materials on Music Together's Family Music Zone, and a family newsletter full of resources and music-making ideas.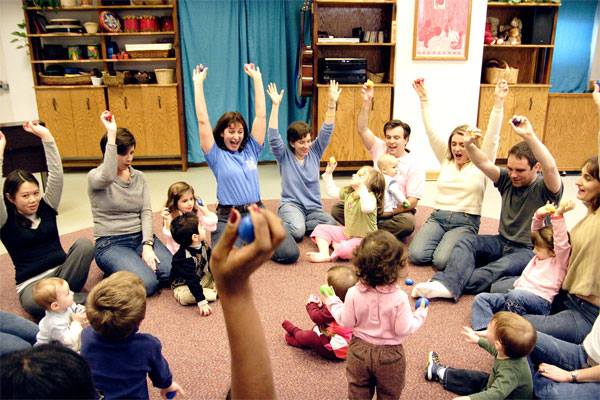 Pied Piper's Fall Music Together classes begin on Thursday, September 7. Their fall song collection is BONGOS. Fall is their longest term with 12 classes. The tuition is $210 for the first child; the second child from a family is $130. There is no charge for babies coming to class with a registered sibling until the semester after they turn 8 months old. If you have an infant who is eligible to attend class for free, do not register them. Instead, write a note on the online registration page telling your baby's name and birthdate. You may see the class schedule and register online at Pied Piper's Arts.
If you want to try out a class first, you can schedule a time with Miss Sheri to drop in for a FREE class!!! Stay tuned as I will be sharing about our music class adventures with Pied Piper's Music Together Classes!