Our May Goodie Box is in! You can get more info on Goodie Boxes from my initial post.
This month we loved the Georgia Grinders Peanut Butter because it came in a squeezer pouch! This makes it a perfect snack for summers on the go. I throw some apples, celery or crackers in the diaper bag and I can just squeeze the PB from the tube while we are out and about. My hubby also loved the Tiger Balm! He has a very physically demanding job and with that comes aches and pains so any time he can find a way to relive that pain he takes it!
I have added links to my favs for this month, along with everything else that came in my box. If you haven't signed up for Goodie Box yet, you should! Who doesn't love getting FREE stuff?!!! Plus, you get coupons inside for some of the products so if you love it and want to buy more there is even more savings!!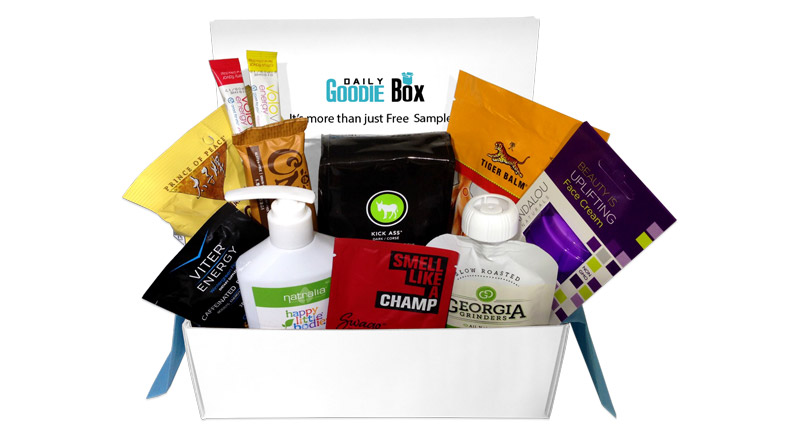 Goviter – Viter Energy Mints
Tiger Balm – Pain Relieving Patch
Prince of Peace – 100% Natural Ginger Candy
Volo Vitamins – Energy Stickpacks
Natralia – Eczema Body Wash & Shampoo
Georgia Grinders – Creamy Peanut Butter
ONA Treats – Cookies and Bars
Andalou Naturals – Hyaluronic DMAE Lift & Firm Cream Pods
Swago – Cologne Wipes For Men
Kicking Horse Coffee – Kick Ass Ground Coffee