It's time to start planning out those outdoor gardens! If you have never planted a garden before there are many websites you can look at that will help get you started! I have blogged about my garden adventures before and I always like to learn about new ways to garden.
Thanks to Zoom Online Media for their guest post and tips on what you need to think about when planning your garden.
The garden you have at the back of your house has plenty of significance. While one of those uses is to blend in with the rest of nature and provide aesthetics, there are more important ways to look at it. You want a garden that is not only beautiful, but also functional. You could have a garden just for food that can feed your family through the winter months, canning and preserving what you grow.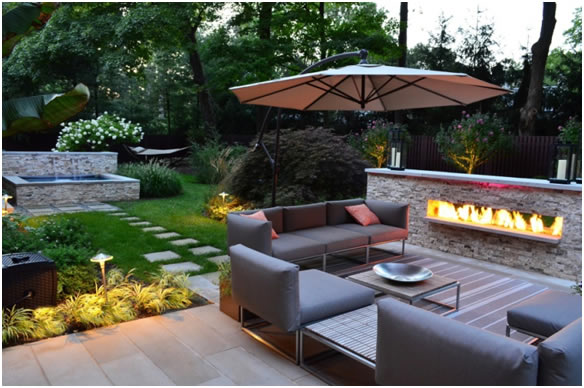 Let's look at what you need to think about when first wanting to start a garden:
The purpose of the garden

There are many types of gardens. Some are for growing food, others double up as porches and still, some are just areas of recreation and beauty for the whole family. When renovating your garden, you need to think of why you are doing it and what you want to achieve.
Consider the level of exposure

When renovating, think about how much light you want to hit the surface. You are looking to balance the amount of sunshine you get, but you do not want the area to stay too exposed to the outside world. A delicate sense of juggling is required at this point, depending on your plants. Some will need more sunlight than others and some will need a majority of shade. Be sure to plant accordingly.
Think about the space you have

Sometimes you can't help but think about creating a little bit of everything in your garden. However, if the space simply isn't there, do not compartmentalise your garden because the end product is going to be pretty cluttered and you could even kill plants if they don't have enough room to grow. If the space exists, go all out and do not be afraid of experimentation! You can also look into square foot gardening for a smaller yard or even a Tower Garden!
Have fun with it! You may lose crops or not know entirely what to do, but your knowledge will grow every year and allow you have the outdoor garden you always wanted! Enjoy!
This post and picture is sponsored by Zoom Online Media.