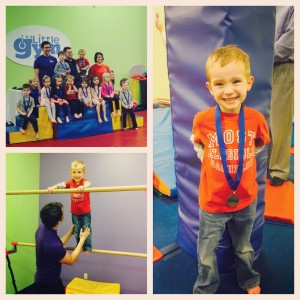 You know how much I LOVE me some Little Gym and they just keep getting better! They don't just offer gym classes. They have a sports skills class, dance classes, karate, Parent Survival Nights (where you drop your kids off for a few hours for some alone time!), Birthday Parties, Summer Camps and now Kindermusik! I am SUPER excited to try this class out with Bennett. Both my older boys have taken family music classes and loved it, so I am ready to dance and sing with my newest little guy :)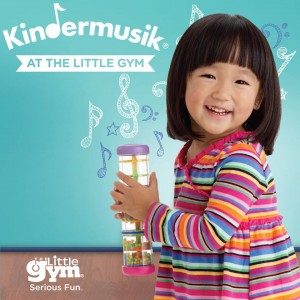 The Little Gym has teamed up with Kindermusik to create a harmonious partnership. Children newborn through 5 years can sing, dance, and learn through Kindermusik music and movement classes at The Little Gym! Research shows that involvement in music education at a young age helps build social & emotional skills, language & literacy skills, and physical skills. So while your child is making music and having a fun, they are also developing new skills with long-lasting benefits.
They are offering five early childhood music classes:
Cuddle & Bounce: 0-1 years
Sing & Play: 1 & 2 years
Wiggle & Grow: 2 & 3 years
Laugh & Learn: 3 & 4 years
Move & Groove: 4 & 5 years
This program is in its beginning stages and soon they will be offering some free classes for members to sit in and try it out! Start looking for the classes to be officially offered in Summer or Fall!
Also, they will be booking Summer Camps soon so be on the lookout! Cody has done several each summer and has always had a blast! They offer different themes each week and I like that you can pick and choose any day you want. Some camps we have tried you have to commit to 2 or 3 days in the same week and I prefer to just have a day here and a day there so Little Gym camps work out best for us. I can't wait to put the boys in the same camp this year, it will be Grayson's first time! Once your child is potty trained they can get signed up :)