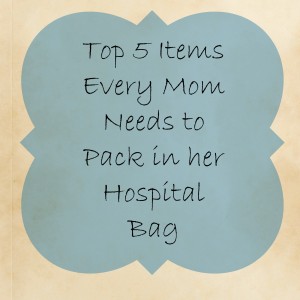 The countdown is ON! I am officially 12 days away from my "due date"!!! Woohoo, in the home stretch. I must say that this time around, I feel like I have been pregnant FOREVER! I thought having two busy boys would make things go by quick, but that just hasn't been the case. I have everything washed and ready to be used, 30 freezer meals waiting to be cooked, house cleaned and organized, and the last thing on my list is to pack the hospital bag! There are some awesome checklists out there for those of you who are first time mommy's and are wondering what you should pack. Even for us veterans it is nice to look at a checklist and make sure we have all the necessities. However, being that this is my third time around, I wanted to share my MUST have list of what a mama REALLY needs in her hospital bag!
The most COMFY, COZY PJ Set
So you have just had your beautiful baby and you feel nothing but pure JOY. Right?! WRONG! You have just had your insides turned out, you are bleeding like a stuck pig, cramping like there is no tomorrow and probably having constipation issues, all while trying to figure out what is going to get this baby to stop crying! Yes, it is a magical time, but let's be real ladies, it is HARD! One thing you just have to pack is a super comfy PJ set that will make you feel sexy and beautiful…. at least as much as you can post baby. I found the perfect website, Figure 8 Maternity, that offers just about any PJ set you could want, with tons of colors to choose from and ultra comfortable! I chose the Emma Nursing Chemise with matching Robe and it is literally the most comfortable, breathable, soft, lightweight fabric you could wear. I didn't want pants since you have lots of stuff going on "down there" and I wanted a thick strap nursing top because it is more supportive and have found it doesn't get as stretched out as the spaghetti strap nursing tops. I also loved that this set has lace in all the right places which makes me feel sexy… not Victoria Secret sexy because I am a huge whale right now, but sexy enough :) Plus, this set will be great to wear for years to come, not just for postpartum use!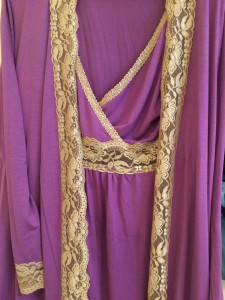 Belly Bandit
I didn't know about this FAB product with my first birth, but used it with my second. You can see my results here. No mama wants to have that jiggly tummy postpartum or the sister who says, "wow, I didn't realize you would still look pregnant"… thanks sis! I noticed a HUGE difference using this and will be using it again this time around. Stay tuned for my pics, results and how you can recycle your old Belly Bandits to get a discount on other BB products.
Mama Mio
These are some of my FAVORITE pregnancy lotions and creams! I have tried a lot of their products and have loved them all! They have a postpartum cream I used last time around in conjunction with my belly bandit and I think it worked wonders. It is called the Get Waisted Body Shaper cream. You use it once a day for 30 days for a tighter, firmer tummy! The other product that can help tighten the "girls" is Boob Tube and you can use it while breastfeeding! If this will be your first time nursing, I have to be honest, the elasticity changes and stretch marks come because they get big and then small, big and small so this is a great thing to have in your mommy toolbox!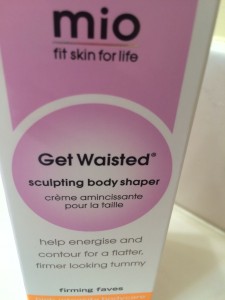 You can read about my Mama Mio Experiences here: Get Waisted, Stretch Mark Prevention, Moisturizer.
doTERRA Essential Oils
There are some great essential oils that you can use to help with pregnancy, birth and postpartum. I HIGHLY recommend Stephanie Fritz book Essential Oils for Pregnancy, Birth and Babies. It is an amazing book with so many oil recipes for your baby and for you. I am especially excited to use the Peri Spray Recipe since I have had significant tearing during my deliveries in the past. Mama is going to be prepared this time around!! If you have any questions about Essential Oils feel free to email me!
Hot Milk Nursing Bra
If you decide to nurse your baby, I highly recommend packing a good nursing bra. There are some awesome companies out there who make sexy nursing lingerie and Hot Milk is one of my top picks! Why should we have to feel frumpy and gross just because we are nursing our babies?! I would start with a non-wired, smooth cup bra that you can sleep in and wear with comfy t-shirts. As much as I love the lace nursing bras that I have, I have several seamless cup bras that I can wear under any fabric for a flawless look. I like the Eternal Nude Seamfree Nursing Bra because it is comfy enough to sleep in, but adds a bit more support so you can hop out of bed, throw on a shirt and drop the other kids at the bus and have a supportive nursing bra on without having to change. Let's face it, it needs to be EASY because the first few weeks of bringing your newborn home can be exhausting. I especially like this bra because it feels like I am wearing nothing. I have several really pretty, lacey nursing bras with underwires and sometimes they can just be uncomfortable with fuller "girls". Don't get me wrong, there is a time and place for the pretty bras and underwires, but the Eternal Nude Nursing Bra is super comfy, but also supportive. Every new mama needs one of these!
So there ya have it. Yes, bringing your new baby into the world is literally one of the best feelings in the world, but with that comes a lot of wear and tear on your body and adding these few things to your hospital bag will make it a much easier transition! We tend to forget about ourselves during this process so I am here to remind you that YOU matter and this list is all about YOU! We have one of the hardest jobs in the world and we deserve to have it ALL! Happy Packing!!
What are your must have items for the hospital bag?! What postpartum products can you not live without?!
This post does contain affiliate links and I did receive products for free from the Companies discussed so that I could share my experiences with you, however, all opinions and ideas are my own! You can read more about my Disclosure & Disclaimer Policy here. Feel free to contact me with any questions! Thanks for reading!