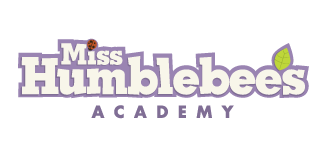 What is Miss Humblebees?
It's an online kindergarten preparatory program to help get kids ready for kindergarten. It's a play-based, fully interactive and fun learning experience. Miss Humblebees Academy is not video based, it's actually an interactive program.
There are sound cues that explain to the child exactly how to navigate the pages. Subjects range from math, science, reading, literacy, art and music. You can choose which lessons you want to work on, or go in order, whatever is easiest for your child. We have an amazing collection of music that was custom created for Miss Humblebee's Academy, ranging from all genres of music: both originals and classics.
Why do your kids need Miss Humblebees?!
Miss Humblebees Academy will help close the educational gap and set the bar higher, simplify concepts, and establish a good foundation for learning. When children are underprepared the teacher will teach to the medium of the class. If the child is behind, they'll be trying to play catch-up. By using Miss Humblebees they will be more familiar with learning from someone outside of their parents. It's important to enter Kindergarten with confidence, when you have confidence you are more open to learn.
I had been looking for something to bridge the gap between preschool and Kindy for Cody this summer. I wanted to have some resources set up ahead of time so I knew that he would be building confidence through the summer and so that he would be learning while on break. Miss Humblebees Academy was the answer! I love that it is easy for Cody to use and it presents the ideas clearly. I set the timer and let him go from lesson to lesson until the timer goes off. Once he has completed his "computer learning time" I let him go the music portion of Miss Humblebees which he LOVES and him and Grayson play the songs and have a dance party.
Not only does Miss Humblebees have lessons in math, science, reading, literacy, art and music, but there is an entire section of FREE printables so you can print off practice sheets of letters, numbers and more for your child to practice.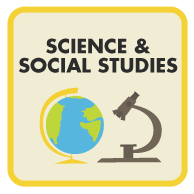 Another thing I like have really liked about the program is that it evaluates if the child comprehends the new concepts and sends the parents progress reports. Since I get an email, it helps me to know what Cody is doing, and how well he understands the new skills. The reports are designed to: Help identify a child's strengths, pinpoint trouble spots, view improvement over time, and measure progress based on length of practice time.
Your child does not need to know how to read because all lessons are audible. Miss Humblebees guarantees that your child will be kindergarten proficient upon completion, with no other solution offers. The curriculum specifically addresses the skills required by the Common Core State Standards as well as the curriculum being used by excelling countries so it is super thorough.
I have been SO pleased with this program! Cody loves it and even my little Grayson likes watching brother "do his learning time". I love seeing the smile on his face when he completes a lesson and the interactive voice says "Great job"! I would highly recommend this program to anyone with young children! You can read more about Miss Humblebees on her website.
I also love that they give back. For every Miss Humblebees membership purchased, one will be given to a child in need. How awesome is that?! If you are looking to try out the program, they offer a week free trial or you can sign up for my giveaway! I am offering a ONE YEAR MEMBERSHIP to Miss Humblebees Academy! Good Luck!
I was provided a free membership to Miss Humbebees Academy to experience with my family. Miss Humblebees also provided this giveaway for the readers of Motherhood Support. However, all ideas and opinions are my own! You can read more about my Disclosure & Disclaimer Policy here. Feel free to contact me with any questions! Thanks for reading!