Kim and I always talk about how important we think sleep is. I can see a MAJOR change in my kids and myself when we don't get enough sleep!! It is SO hard as a mom to get proper sleep because we are up late getting our chores finished, up through the night with the kids and then up early getting them out the door! Sleep deprivation has actually been known to cause higher obesity rates and hyperactive behaviors. You can also check out this interesting article about people confusing sleep deficits with ADHD. NONE of us want this for our kids (or ourselves)! Be sure to read the Sleep Tips from Mattress Firm's Chris Marsh, VP of Merchandising  to make sure you and your kids  are getting enough sleep!! 
 Better Sleep Tips:
Consistency in a sleep schedule is key

, even with summer vacations and a busy schedule. Use a predictable nighttime routine and do approximately the same activities each night or at nap time, in the same order.

Power Down

. Engage in quiet activities with your children 30 minutes before bed like listening to music or reading a book. The television and loud/bright devices may make it harder to relax.

Protect their sleep environment to ensure healthy sleep

. Mattress protectors safeguard your investment accidents and may help with allergens.

Make sure the room is darkened, and use white noise

(such as an appliance that makes a steady hum, or environmental sound machine) if you have a busy household or neighborhood.

Purchase a mattress that is both comfortable AND supportive

. The Better Sleep Council estimates that nearly 70% of old beds are handed down, often repeatedly, to children. Remember, if a mattress isn't comfortable enough for you to sleep on any longer, it's not going to be comfortable for your child!!

In honor of Mattress Firm wanting you to get the best sleep you can, they are offering a giveaway for our readers for a Coconut Foam Pillow! Coconut Foam Pillows are new to the market, this pillow is made of resilient, contouring foam blended with 30-34% coconut oil , which allows for 3 times more air circulation than traditional foams, giving you a more comfortable night's sleep. The combination of these two substances creates a pillow with substantial support and a "plush" feel.  The pillow is contoured to relieve pressure, stress and tension from the neck and shoulders, and is a good choice for back and side sleepers!!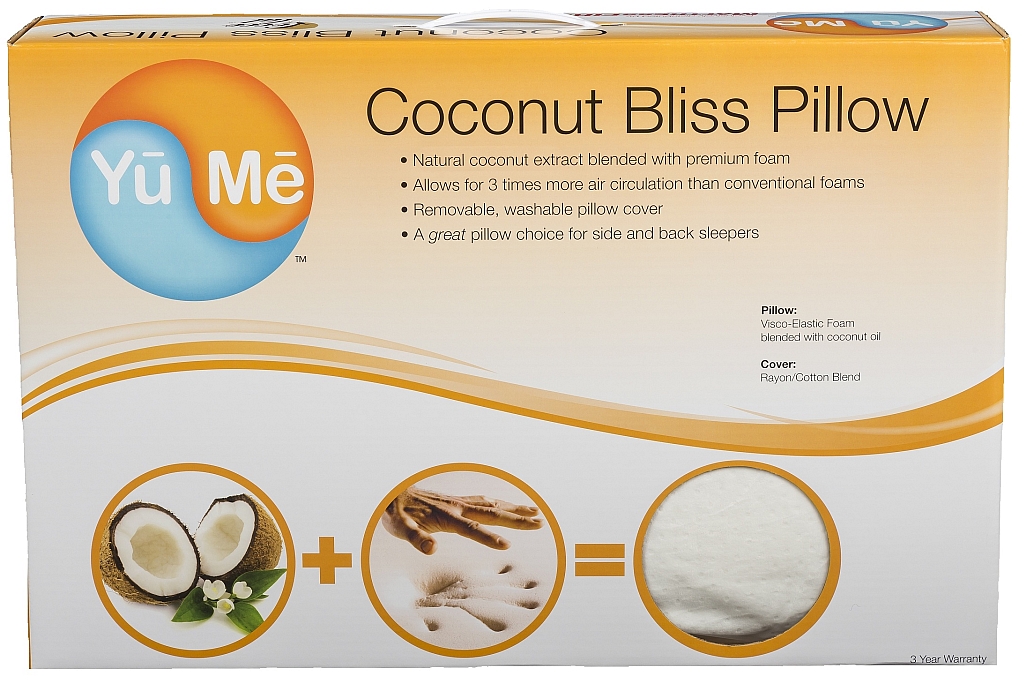 To get entered,  visit  Mattress Firm on Facebook and post a comment to the thread about the most comfortable bed you've ever slept on! For an extra entry, share this giveaway on any of your social media sites. Please leave a comment for each item you have completed!! Comments close Friday May 31st at Noon. Good Luck and happy sleeping! :)