Yes, you COULD go to Portrait Innovations and have an impersonal, standard sitting session with someone who will "aim and shoot" while saying "cheeeese" OR you could have a unique session with an experienced photographer of all things baby and children and capture the personality of your children at their age.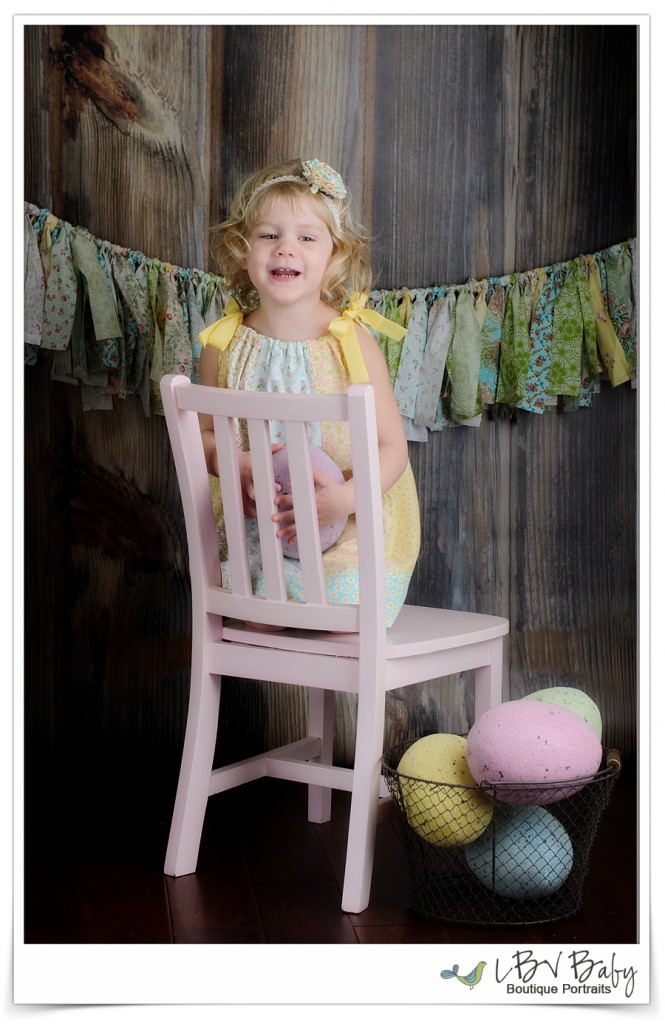 Have you ever had someone give you a picture of your child(re) that you can't stop looking at because the photographer captured a beautiful moment in time? I'm not talking about the run of the mill posed pictures you can get anywhere of the unnatural smile kids tend to have when you ask for it. I'm more interested in the moments that are filled with joy, laughter and exploration when they think no one is looking. Capturing a loving glance between siblings (that happens, right?!) or the belly filled laugh from a child is truly priceless. This Spring we will be spending time with LBV Baby Boutique Portraits and the goods news is that she is offering a fantastic deal for Spring Mini Sessions! When was the last time you had some seriously great pictures taken of your kids?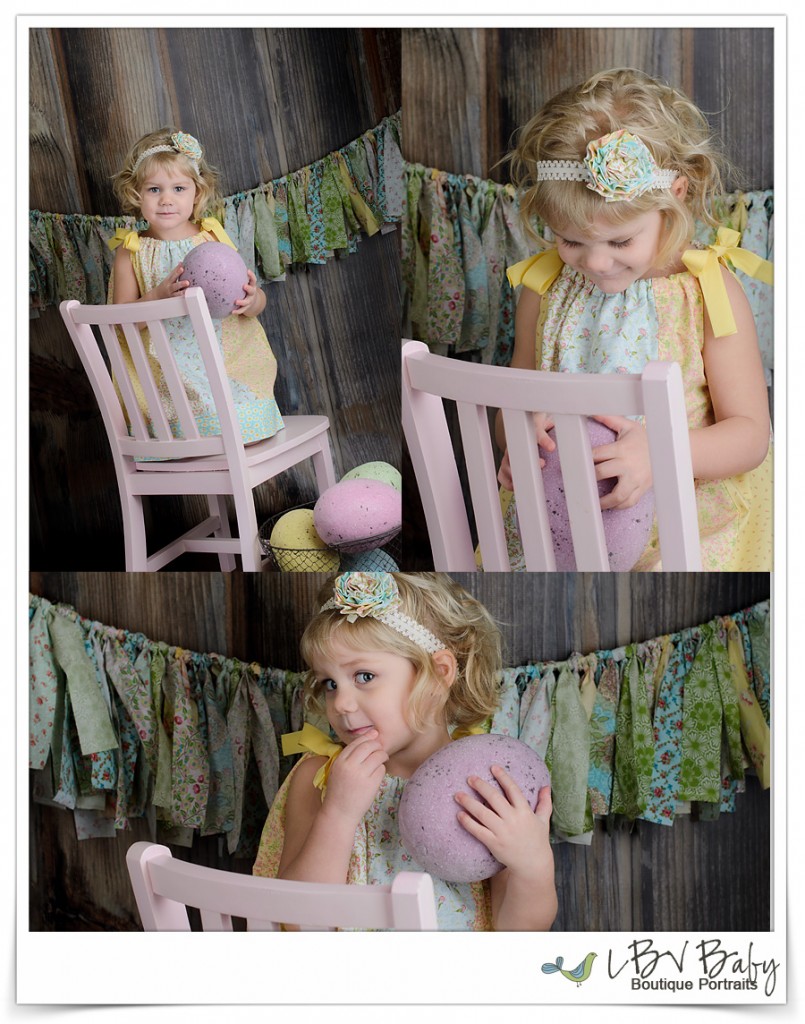 Erin takes care of all the hard work for you and will provide:
Background that is weathered barnwood with accents in pastel colors

Girls attire provided for FREE use: diaper cover (smaller babies), pillowcase dress shown is available for client use in sizes 6 months to 6T with coordinating headbands (or bring your own outfit)

Boys attire provided for FREE use: diaper cover (smaller babies), recommend white button up shirt and either jeans or khakis, bright colors bow ties available for client use (or bring your own outfit)

Child sized wooden chair in either pink or green, wooden wagon provided for posing non-sitters
Seriously, you would be crazy not to snag one of these sessions…they will fill up so be sure to head over to Blue Cocoon's website to reserve your spot TODAY.
Here's what you need to know:
Theme is Spring or Easter depending on your preference

Babies through children age 12 are welcome

Mini Session Proofs will be made available online in password protected gallery for ordering convenience

100% satisfaction guarantee, if you pre-purchase a collection and aren't 100% happy, they'll refund your money no questions asked

FREE discount card toward $39.00 print credit making your sitting fee free, get yours only at Blue Cocoon!
You may also like: