As a Juice Plus rep, I spend a lot of time talking to mom's about their families nutrition habits. I meet a ton of mom's who are concerned with what they put on their kiddos plates. It's refreshing to learn that cialis 5mg so many moms are becoming educated and proactive regarding nutrition. They are looking at nutrition labels and reading ingredient lists as they want to know the benefits and risks of what is in the food they feed their family. There are a lot of smart mommas out there!
That being said, ingredients lists, nutrition labels, health claims, and marketing hype can be time-consuming and difficult to navigate. While at the grocery, I certainly don't have time to analyze every food label. I'm either attempting to a) keep my twin two-year olds in the cart, b) prevent them from pulling random items off the shelf and into the cart, or c) breaking up a fight over the cookies I gave them in an attempt to keep somewhat quiet and contained. (More than likely, I'm dealing with all of the above (: ). That's why I am so happy that I found out about an app called Fooducate! Fooducate empowers us as mom's to make better, healthier choices for our families.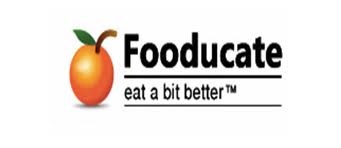 So what does Fooducate do? Fooducate allows you to use your phone to scan a product bar code in the grocery store. It then gives you an immediate analysis on a food's health value, represented by a letter grade from A to D. It includes other useful information such as how many teaspoons of sugar per serving, any controversial ingredients, and it will even recommend healthier alternatives or you can compare two products side-by-side. You get to see the stuff manufacturers don't want you to notice, such as excessive sugar, tricky trans fats, additives and preservatives, high fructose corn syrup, controversial food coloring, and confusing serving sizes. You also have the option to choose to be "warned" of foods with potential GMOs. You just have to turn on the option in your profile. How helpful to have all of this info right on your smart phone?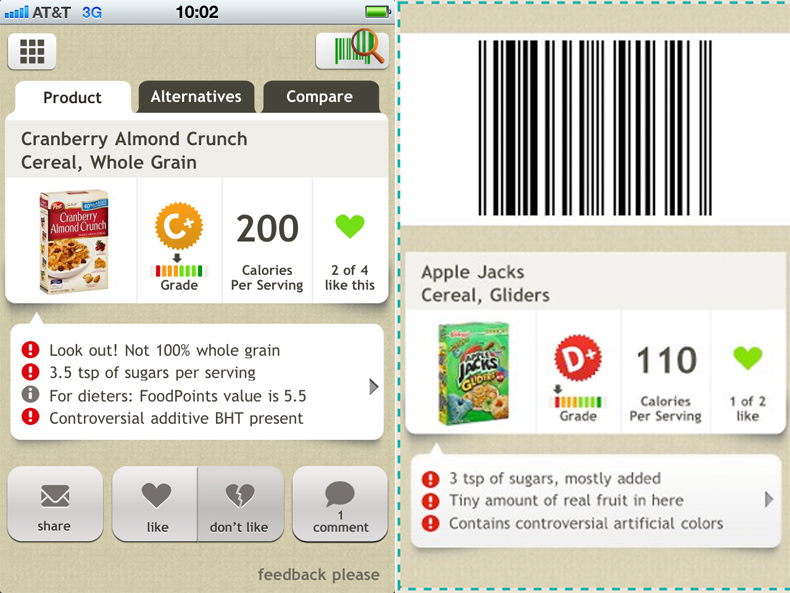 Just pick up a product from the shelf, scan it, and let Fooducate do the rest. Love it! If you'd like this app for your own "mommy toolbox", Fooducate is available on itunes. The free version does include advertising, the $3.99 app does not, and $4.99 app is available for people who want to be warned of specific allergies(ie, peanut allergy, lactose intolerance, gluten-free) .
If you'd like to learn the convenient and affordable way my family gets 17 different fruits and veggies everyday, click here!