Last week, Jennie talked about the wonderful changes Juice Plus is making INSIDE her body and all the research that has been conducted on Juice Plus which clinically prove how it can, will, and does improve our health!     Aside from the piece of mind I get from knowing my family is getting nutrition from 17 different fruits and vegetables everyday, the fact that Juice Plus could possibly help prevent my husband or myself  or even my kiddos from developing heart disease or could possibly decrease our risk of cancer or diabetes are pretty powerful and exciting thoughts!  Juice Plus does not claim to be a cure for anything but certainly can help decrease our risk of disease.  Like Jennie said, our DNA dosen't have to be our destiny (: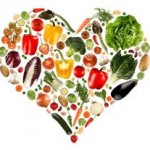 Here is a clip from Lifetime Television's show "The Balancing Act" in which Pediatrician Dr. Valerie Miles and mom-on-a-mission, Toni Olson, share the importance of fruits and veggies in our families diet.

Although Juice Plus has gold standard clinical research backing up its claims, they've also done some survey research through the Children's Health Study (Children can actually get their Juice Plus for FREE by participating!) In fact,  over 800,000 Children have participated world wide! I find the results very interesting so I thought that you might too (:  Happily, I can say that I've noticed some of these changes/behaviors are happening with my family as we eat our Juice Plus every day.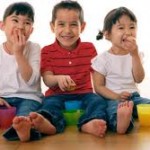 Here's what they've found: Based on the responses of 150,000+ families participating in the Children's Health Study, taking Juice Plus+ has far-reaching effects on health and well-being.  After making Juice Plus a part of their daily lives, children and adults are:
-eating more fruits and vegetables
-eating less fast food and drinking fewer soft drinks
-drinking more water
-visiting the doctor less
-fewer days missed of school and work
-taking fewer over-the-counter or prescription medications
-more aware of their health and wellness
-reaping a positive benefit of some kind.
If you'd like to see the results in more detail, you can find them here.
 And if you'd like to learn more about  Juice Plus+ and/or get enrolled in the Children's Health Study, please feel free to contact me at jenniferacombs@hotmail.com.  Have a great day!