As I place a lot of importance of healthy eating with my family,  I just LOVE the idea of growing my own garden.  You can't eat much more "local" than eating food that comes directly from your own backyard and you can't get much more nutritious than fruits and veggies picked straight from the vine!  On top of that, it saves you  a ton of money!  I love following Kim's posts about her experience and expertise with her beautiful and abundant garden.  The tips and advice she is able to provide are inspiring and beyond helpful.   What a great resource Kim is!  However, I am also embarrassed to admit that I am a little bit jealous . . .   In theory, growing a traditional garden is just not a viable option for me.  Why you  may ask?  Well, I hate to admit it, but there are several reasons.
First of all, I live in Oakley.  If you are not familiar with Cincinnati, Oakley is technically in the city.  So, my backyard (if you can call it that) consists of a small paver patio and barely enough green space for the kiddos to run around in.  I simply and sadly don't have the space to create a traditional garden.   Second,  and probably even more importantly, I do not have a green thumb. Okay,  I don't even have a green fingernail.  If I can keep a bouquet of roses alive for more than a few days, I'm doing good.  REAL good.  Third,the free time it takes to nurture a traditional garden is something I currently don't have.  I love the idea of the stress relief and therapy tending and caring for a garden can provide but I just don't have the time to keep up with the maintenance.  I really wish that I did (:  Kim, your gardening abilities are truly inspiring!!
So, if you  are up against any of the same challenges as I am, you probably think that growing a garden simply is not an option for your family.   Well, SURPRISE – guess again!  I am so excited to tell you about a brand new product on the market that can change all of that!  It's called the Tower Garden. I know . . . it's called the WHAT???  What in the heck is a Tower Garden???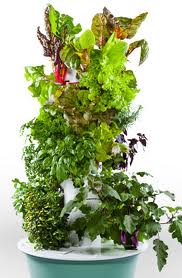 In a nutshell, the Tower Garden is an aeroponic/hydroponic vertical growing system. (just hang in with me here, it will make more sense as you read on!)  It's perfect for rooftops, patios, balconies –any relatively sunny place outside.  You don't need much space as it is about 5 feet tall and about 2.5 ft wide.  You can grow up to 20 different plants at one time :  beans, broccoli, chard, cucumbers, lettuce, melons, peas, squash, strawberries, tomatoes and all kinds of herbs – whatever is your family's favorite!!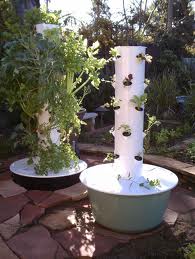 With the Tower Garden  you can grow a tremendous amount of produce in a small space without the challenges of a traditional garden .  As it is an aeroponic and hydroponic growing system, so there is no dirt!  A garden with no dirt??   I know it sounds completely weird and confusing but it is seriously cool, easy, and works.  The basics are that water, nutrients, and air are constantly cycling through the tower to feed the roots of the plants.    This means that you can grow in your backyard, year round, and there is no weeding, tilling, kneeling, or getting dirty! It's like an EASY button for gardening.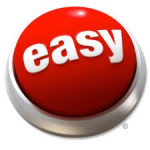 Even better for me, there is no need to have a green thumb.  Hooray!!  It's eco-friendly too  as it uses less than 10% of the water and land commonly used in traditional gardening.  An even smarter garden for the environment.
Love. It.
Okay, so if you are still wondering what the heck I am talking about you've got to take a peek at these videos.
Here is a quick 4 week time lapse video showing how the produce in the Tower Garden grows:
And, another great video describing the Tower Garden Experience:

If you'd like more info, you can visit my Tower Garden website.  If you have any questions or would like to get started on your own Tower Garden, I am happy to help.  I will also be  having urban gardening workshops this spring so if you are interested in being on the invite list, please email me at Jenniferacombs@hotmail.com or give me a call 513-515-2228.