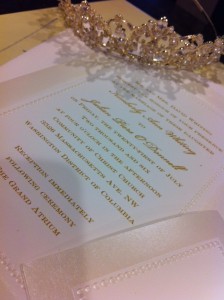 While I was cleaning out our basement before Emma arrived we came across boxes of our wedding stuff. In so many ways it feels so long ago and at the same time it feels like we just got married yesterday. I had a lot of fun planning our wedding, and at the time we were living in Washington DC – what a great city, we loved our time there. I am so nostalgic and I love going through old photographs and wedding memories is no different! One of the biggest decisions we made for our wedding was the look and style of our wedding invitations. It sets the tone for the entire wedding and the choices can be overwhelming! Even if you're doing a destination wedding and don't have a lot of costs, you will usually still have wedding invitations to choose, and there's something out there for you no matter your style!
I wished I had all the choice there is now for wedding invitations 6.5 years ago! There are some great websites that offer wedding sample kits, which is a great option for those who are looking to go online for their wedding invitations. You can get a great feel of the quality of paper, color, etc. with a sample kit and most of them are free of cost.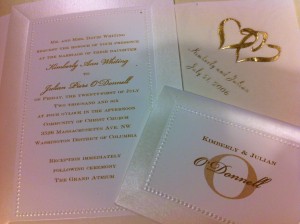 I have kept so much from my wedding, not the invitations but also the flowers, along with the program from the church and even a napkin from the reception. I have to have at least one of everything for a keepsake. I loved the magazine that featured my engagement ring and my wedding dress. (Yup, still have those too.) I wondered if I would be able to one day share the magic of my wedding day with my daughter and now that is a reality which really blows my mind!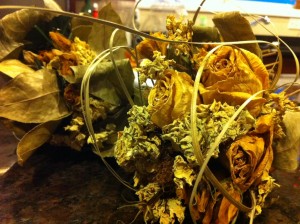 If I had to do it all over again, I wouldn't change a thing BUT it's fun to look at the different wedding invitations now since a friend of mine is getting marred next year and I LOVE these from Minted….
How fun is this?! I love how different it is!
These colors would be gorgeous for a Fall wedding!
I love this for so many reasons – great for a destination wedding!
I noticed on Minted they offer one free digital proof per item ordered….great option to make sure everything is perfect for your big day! Tell me…what did you love MOST about your wedding and where did you get your wedding invitations?
You may also like: