Jennie and I had a lot of fun with friends at yesterday's cookie exchange and holiday shopping at Blue Cocoon. For those of you who missed it but still want to shop, check out these great vendors!
Initials Inc - $100 to join and you get ALL this! (With no minimum amount you have to sell!)
Contact Keri Thompson 513-237-4204 or email her at kerithompson@live.com for more information!
1. December Trunk Show Exclusives! Spend $50 and get one of these beautiful pieces for 50% off! Customers will not to contact me to order a trunk show exclusive.
- Maisie Pearl Bracelet in Brown ($19.50)
- Maisie Pearl Bracelet in Ivory ($14.50)
- Madeline Pearl Necklace – Brown ($54)
- Gloria Necklace ($34.50)
- Delight, Joy or Passion Candle ($14.50)
2. Buy one, Gift one: Military Gratitude Program. Until 12/17, for every fixed charm pendant necklace purchased, Stella & Dot will gift on your behalf a beautiful accessory to a military service woman, spouse or daughter.
3. Dot Dollars! During December, you will earn $25 in Dot Dollars for every $50 spent with Stella & Dot. You can redeem the Dot Dollars January 3-10.
4. Sale Items!
Great new pieces on sale, just in time to find a gift for your sister, friend, babysitter, teacher or yourself! Go to
www.stelladot.com/kellydpatek
and click on the "sale" tab to take a look.
5. Gift Cards! Share the love and style with everyone on your list with the Stella & Dot Gift Card.
6. A little something for you! Get your girlfriends together for a little time to relax after the holidays and to shop in style. Let me know if you're interested by 12/15 and I'll give to you a free midnight bloom ring.
All orders need to be placed by 12/14 in order to arrive for Christmas – all orders will ship directly to you!
Origami Owl - they have the cutest locket style necklaces with charms that are only $5!
You can shop directly here and order by 12/15 to get your necklace by Christmas! This would make a fantastic Christmas present for you or someone special!
Last but not least Jennie and I have put together some AMAZING Wildtree Gift Baskets for anyone looking for a teacher gift, neighbor, in-laws, etc. If you are interested, ask us how you can get free shipping! All the gift baskets are $20 or under! Give the gift of gourmet cooking, it's something everyone loves and the bowls are fabulous Longaberger dip sets!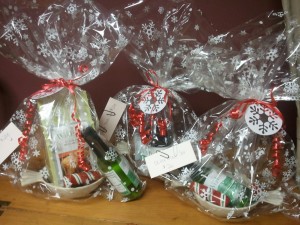 You may also like: