Thank you IKEA! I have a million scarves and belts and don't have room to hang them in my closet on a rod. I found this cool thing at Ikea (not sure what they use it for!), but for under 10 bucks, I was able to organize all my belts and scarves (I bought one for each) and can easily search through them now to find what I need :)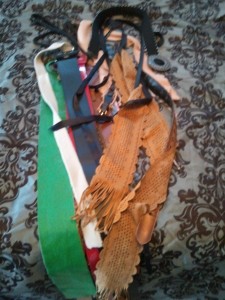 This is only half my belts… I have a problem!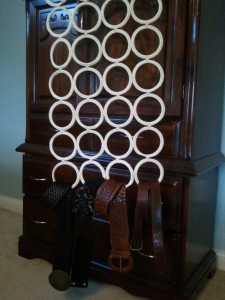 Here is what I found at Ikea! How cool is this?! I didn't do any research on other organizers, but this works great!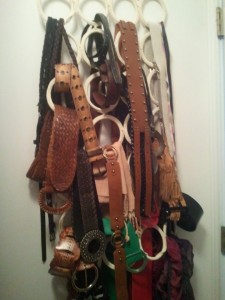 I had my hubby get a sturdy hook at Lowes and I have them and
my scarves hung inside my closet so it didn't take up any room on my rods :)
How do you keep your closet organized?