I have been SOOOOO excited to post about this since I saw them online! I had been looking for Curtain Tie Backs for both the boys rooms and when Kim sent me the link to magnetic tie backs, I knew I HAD TO HAVE THEM! I must say that this is such an amazing way to hold back curtains for SO many reasons:
They are SUPER CHEAP! You cannot beat the cost of these!
With how inexpensive they are you can order sets as the kids grow out of their themed bedroom to match their next phase!
There is NO drilling required! I feel like I use my hubby for pretty much everything around the house that has to do with maintenance and this is one thing I was able to get and "install" on my own… o.k. NO installation required, but it felt good to say it :)
If you get bored easily like me, you will LOVE these because you can change the way the tie backs hold your curtains so every day it looks different! Check out my pics to get some ideas!
They are SO easy to use, even the kids can do it! Add it to their chore list!!
I ordered basketballs for Cody's sports themed room.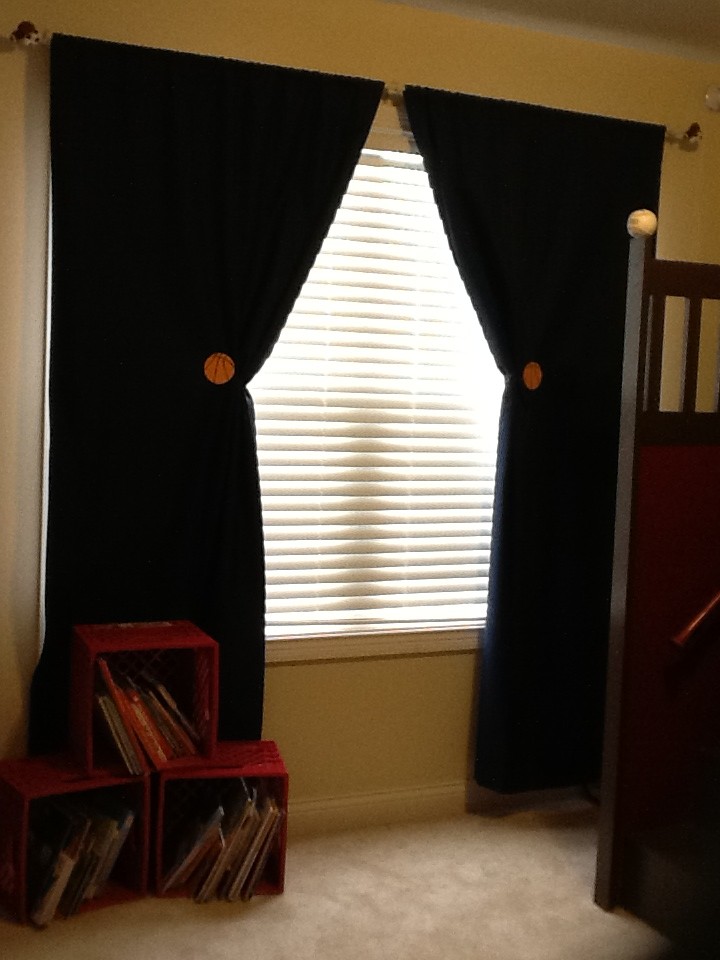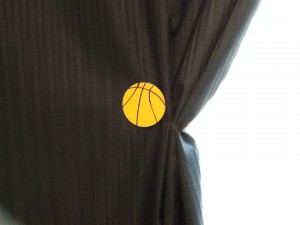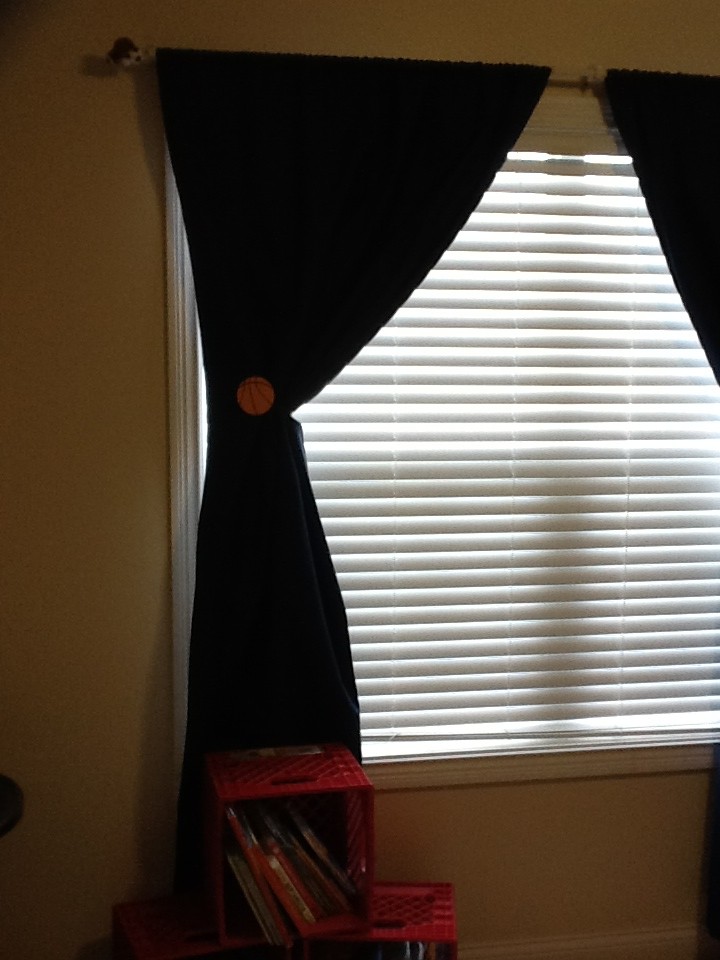 Here, I clipped them back a little farther than in the first picture. How cool is it that you can pretty much do whatever you want with it, NO DRILLING REQUIRED?! AND…. it adds some more ADORABLE to the room :)
Below, is Grayson's room. I have a gender neutral nursery and knew that we wouldn't change this out until we are done having kids so I went with a bumble bee (which is the other decor of the room- thanks Amanda for letting me borrow it)! As you can see, I have them tied back completely different here.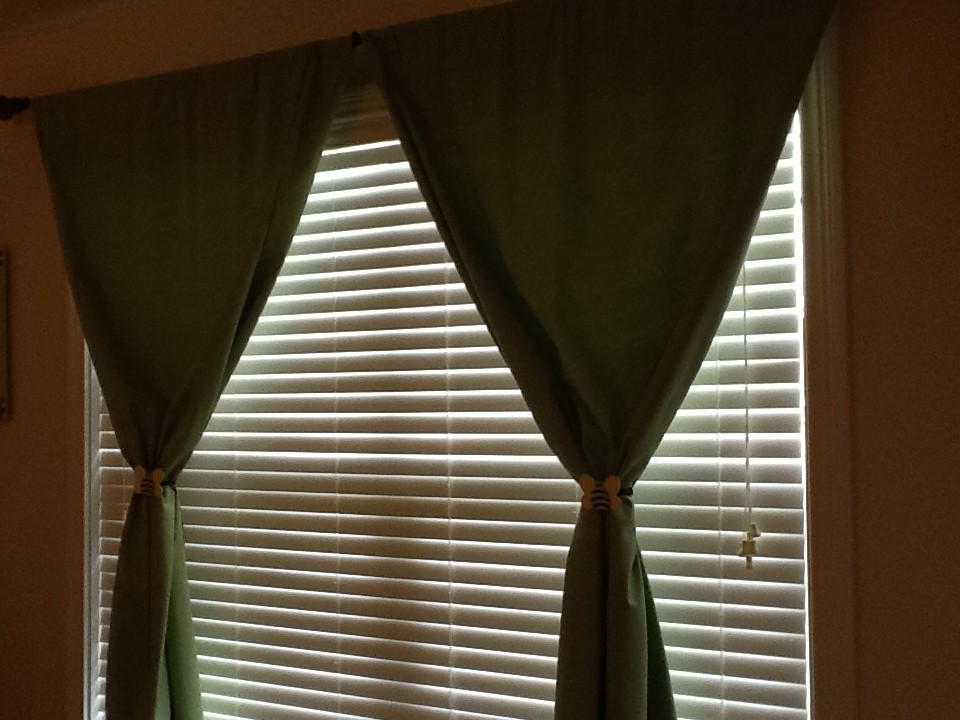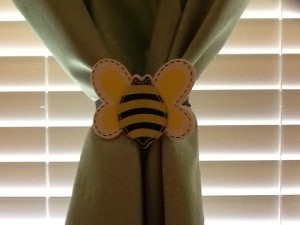 Here is a picture of how you could use them to create Roman Shades!

I literally cannot not tell you enough how much I LOVE these! I never knew there was such a thing and I think you would be crazy to every get tiebacks that go in the wall again! These are so versatile, inexpensive and personalized! I HIGHLY recommend going through BabyAngelFaces on etsy. She didn't have the bumble bee in stock so she found them and custom-made my tiebacks so it was exactly what I was looking for! Simona, owner of BabyAngelFaces ,said she enjoys making items that are custom because everyone's style is different so you can feel confident that she can create the tieback of your dreams :)You are able to pick out the ribbon color and button/jewel color based off of your child's room colors. Kim was able to get a custom-made tieback as well for baby Emma's room! She had them out to us within a few days. They are great quality and she was amazing to work with! The tie backs have actually been one of her best sellers (I can see why)! She also offers other items such as car seat covers, which is a must have for every new mama! H-E-L-L-O…. who wants all the newborn spit up and who knows what else to ruin their brand new car seat?!   If you are looking for tiebacks or other baby items, check out Simona on Facebook and on Etsy (BabyAngelFaces) and she can answer any questions you may have!
It is the little things like this that make life easier that get me all excited!!! What have you found recently that just makes you want to shout it from the rooftops?!