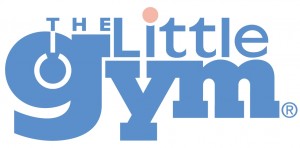 You may have heard that The Little Gym of Liberty Township will be closing at the end of the current semester, January 26, 2013. Kevin and Page Helmick, owners of both The Little Gym of Liberty Township and The Little Gym of Mason, have decided to merge the two locations into one, and will be carrying out all operations at the Mason gym, starting January 28, 2013. The transition comes with a few questions from members and friends and we would love the chance to answer the most frequently asked questions for you. The Little Gym has been our home away from home over the past 5 years, and we know that the news of the closing has pulled at the heartstrings of the members in Liberty Township and the surrounding community. We want to reassure that you will be able to receive the premier programming that you are used to out of the Mason location. Listed below, you will find our responses to your most burning questions…
Q. Where is the Mason location?
A. 8201 Arbor Square Dr, Mason 45040. 513-204-1400. The gym is directly adjacent to the Kroger at the intersection of Mason Montgomery Road and Socialville Foster Road. It is located in the same shopping center as Hallmark, Half Priced Books, Joanne's Fabrics and Mr Clean Car Wash.
Q. Why did you choose Mason over Liberty Township?
A. We have been in Liberty Township for 5 years and Mason for 2 years. When we decided to merge from two gyms to one, we looked at our retail lease options. The lease at the Liberty Township gym is due to expire long before the lease at the Mason location. That is the primary reason behind the decision to operate out of Mason.
Q. What will happen to the instructors at Liberty Township?
A. We are very excited to have the opportunity to create an incredible team, arranged from a combination of both current Mason instructors and current Liberty Township instructors. Each class will have at least one instructor from both gyms, so all members are ensured a familiar face.
Q. What will change in the current semester at Liberty Township?
A. Not a thing! We are looking forward to running an awesome semester all the way through Show Week, which kicks off on January 21, 2013. It is sure to be our best Show Week, yet!
Q. Can I book birthday parties and camps at Liberty Township?
A. Yes! We are hosting all birthday parties and camps through January 26, 2013. Enroll now, if you have not done so, already! We have the best birthday parties in town and awesome holiday camp options!
Q. Will the classes double in size, as the two gyms become one?
A. No! Our ratios will remain the same. We will have no more than 18 students in parent child and pre-k classes. We will have no more than 12 students in dance classes and we will have no more than 21 students in a grade school class. The number of students in each class will not change; however, the number of classes available to you will increase. It is a win-win!
We are very excited to share this news with you, as we know that it will ensure that the great experience you expect from The Little Gym will confidently be delivered. We would love to hear from you, so please do not hesitate to reach out, if you wish.
Thank you for taking the time to listen and sharing your loyalty and enthusiasm for this wonderful program.
Very kindly,
Page and Kevin Helmick