There were several things I loved about my house when we first saw it. It was set up differently from most of the other two stories we had seen and it had a few unique design elements to it. One of them was a long window above the bed. It is beautiful and different and I was immediately drawn to it, but over time, I felt like it was missing something. I have talked in the past of my addiction for Uppercase Living and once again, it came to my rescue! I found a PERFECT quote for me and the hubs and I sent the measurements to Anne Marie and Uppercase delivered! We put this up within 30 minutes while the kids ran around the room. I actually started them in the shower at one point (you know how us mamas are… always multitasking!) so it goes to show they are pretty easy to put up :)
I really can't explain how a decal can just make ya feel good and it really does change your space!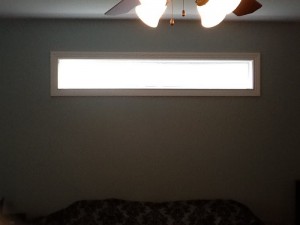 So this is my bedroom window before. I think it is just gorgeous, but don't you agree…. It needed a little somethin'!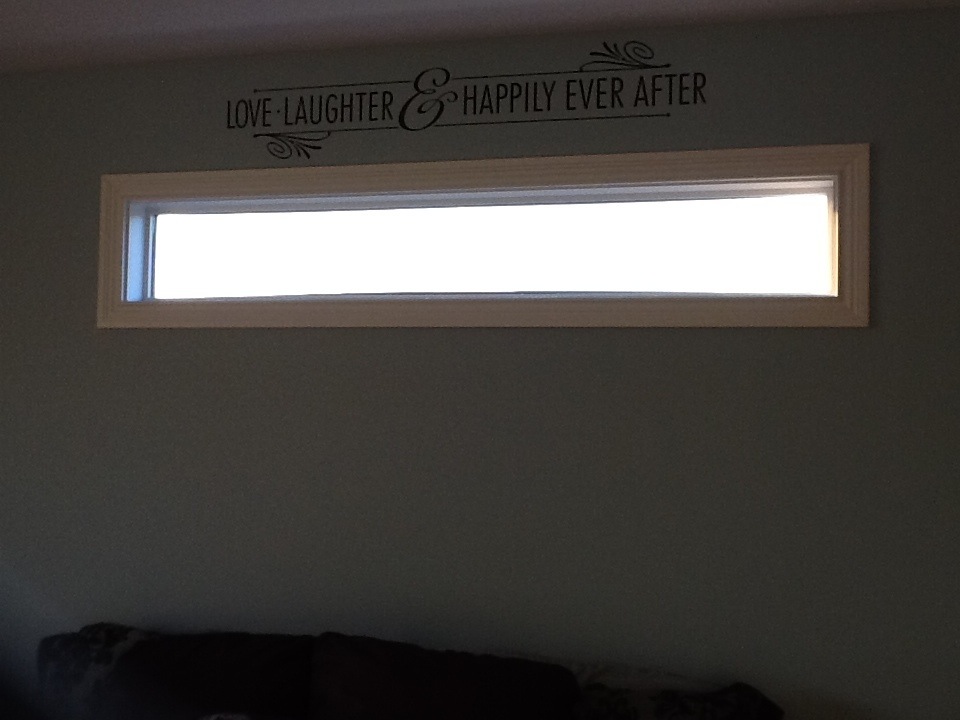 This is the window after! How amazing is this??!! I love that Uppercase has quotes already made up that you can choose from or you can design your own! The possibilities are endless with what you could come up with! I loved this quote because it pretty much sums us up. We have a lot of love and we laugh pretty darn hard and we are living happily ever after :) Love you sweetie!
You can also check out how I used Uppercase in my boys bathroom and in my kitchen.
Do you have decals in your house? I would love to see pics to get some more inspiration!
You never know, I may just have one in every room!!!