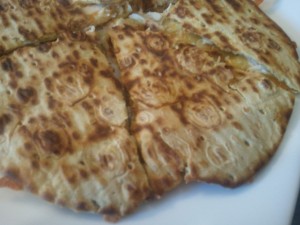 The first thing I made was lunchmeat quesadillas. I had turkey and chicken and both were yummers! I sprayed my skillet with a little Wildtree Grapeseed Oil and put my tortilla down. Cut up some lunchmeat, veggies and cheese and spread it over the tortilla. Then I placed another tortilla over top. Flipped a few times (very carefully lol!) and voila! Dinner is done! Add a little sour cream or make your own and you are finished!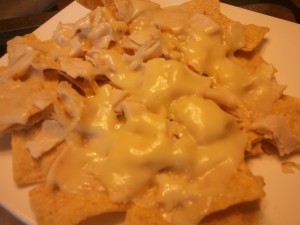 These were FABULOSO! Lunchmeat Nachos at their best! Chips, cut up some lunchmeat, add some cheese… is your mouth-watering yet?! This was a great little snack. Add some sour cream, hot sauce or any other toppings of your choice.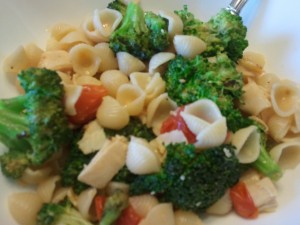 Lunchmeat Pasta. This was another delicious dish! I boiled some shells, added the Wildtree Kids Cheez sauce (which my kids love and it has NO junk in it!), broccoli, tomatoes and cut up lunchmeat. Everyone loved this one!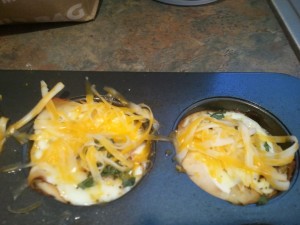 Turkey and Egg Cups!! These were by far EVERYONE's favorite of them all!! This is a go to for dinner, snack or breakfast really. It took me all of 5 minutes to make and they were absolutely fabulous!You can find the recipe here, but basically you line your muffin tin with the lunchmeat of your choice, crack and egg over it (I did mine in a separate bowl in case I had any shells), add some FRESH chopped basil and cheese. SOOOO GOOD!
Here are some links where I got my ideas and then some:
Freeze Lunchmeat (this I haven't tried… anyone??)
Have you ever gotten creative with your lunchmeat? How did it turn out?!
You may also like:
We retreat to Cumberland as often as possible and since we only have a few days there I usually bring all the food we need for the weekend to save us from having to take time to hit the store when we get there. We had a bunch of friends coming one weekend and I had the hubs get the food we were suppose to be bringing and long story short he bought lunchmeat for the entire group and was only supposed to be buying it for us! With that being said, we had a TON of lunchmeat and at $9 a pound I COULD NOT waste it, NOR could I eat that many sandwiches!! So I turned to my friend google :) There are tons of ways to get creative with your lunchmeat and use it for things other than sandwiches!!