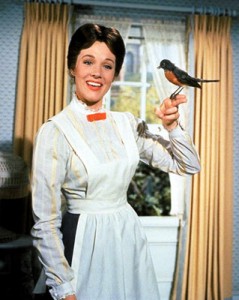 I talked last week about my decision to hire some help at night once the baby arrives. I was a little nervous of peoples reactions and I appreciate the positive feedback from those of you who think I am not totally crazy and I am sure reserve from those of you who think I am!!  We researched a ton of different routes and had several different referrals for nannies from friends and family. We decided to go with a local agency, Home Management Services, for many different personal reasons. Some of the reasons are listed below.
IMMEDIATE ACCESS to qualified care providers. Agencies recruit from a wide base of providers and only work with the best of the best in the area. For instance, both owners of Home Management Services and Associates have lived in the Greater Cincinnati area their entire lives and many of the nannies who have been placed return again and again when their current assignment ends. Agencies know these providers. What I LOVE about this is that you know the person you are hiring is being "backed" by a company and professional who has been in the business a long time. Caren Burger, the women who I work with through the agency, has very high standards and I totally trust her judgement call on people she brings in under her business name.
YOUR TIME IS VALUABLE. Dual working parents trying to juggle the demands of career and family need an efficient hiring process. Hiring an in home provider on your own is an exhausting process. Agencies can move faster than you can trying to research and squeeze interviews in between work hours and family responsibilities. We all are crazy busy and Home Management Services does all the hard work for you… background checks  etc. You make the initial call to talk about what you need for your family (Caren asks you a TON of questions about what you are looking for, your background, personality etc.) and then Home Management Services takes all of that info into account when they are choosing a list of possible providers for you.
A LASTING SOLUTION. Agencies have a better placement retention rate than online directories.  The last thing parents want is revolving Nannies. One thing I know for sure is that if I am taking this leap of faith I want ONE PERSON and ONE PERSON only that I trust to be there every night so that myself, Steve and the baby can feel totally comfortable. Of course, if you need day and night help you would have to find two nannies, but you get the idea. It takes a focused effort to hire a provider who will stay with your family. Most agencies begin the process by helping you define your needs so that you can create a profile of the provider who best fits the unique requirements of your family. Established agencies stay abreast of developing trends and practices in the home service industry so that you  create a job description that a provider will be excited to get and stay with. I can tell you one thing- Caren is extremely knowledgeable in this area and I feel more and more comfortable with each and every phone conversation that we have had.
SAFE AND SECURE. Established agencies keep your personal information and that of your children confidential. You will not have to expose your family.
Most agencies contract with a professional background check company to search criminal records at the county level by sending an actual person into the courthouses where the candidate has lived for the last 7 years.  A SS number check is verified and prior addresses are verified. The county check is important because it is in these records that both misdemeanors and felonies are reported. (State and federal checks usually only reveal felonies.) Additional information can always be obtained because the agency has a relationship with the background check company.
Online directories offering free background checks use an online search engine which reports current data only, and that data is never verified by a person. This is something that you really need to consider when hiring someone. If you are going out on your own and not through an agency I would highly recommend hiring someone just to do a thorough background check.
EXPERT GUIDANCE.  Hiring someone to work in your home and especially with your children may be the most important decision you make in the lives of your young children. This is not the place to be cutting corners.  An established agency will have a successful track record of many years with the skills required to guide you through the hiring process. They stay current with trends in the industry and can direct you to experts in related fields such as insurance, taxes, employment laws, and payroll questions.
They screen and then personally meet candidates, and verify work and education before you ever hear about them. A placement counselor is always there to talk with you about issues or concerns throughout the hiring process and beyond. Home Management Services has a thorough questionnare that they give to each person they hire and then you are given that information before you ever start the interview process, along with references  you can call.
YOU ARE COVERED for contingencies in childcare; back up care providers for those times when your provider is absent for some reason, your normal backup is unavailable, you need additional help overnight, on weekends, or for any number of reasons.
Many agencies can also refer providers for adult care in your home as well as pet sitters and housekeepers either temporarily or long term. Home Management Services has a list of services they provide including childcare providers, nannies on call, cuddlers, cooks, eldercare providers, housekeepers, house managers, launderers and ironers, which in the end can only make your life easier.
Overall, yes, these things cost money and in these times who has a ton of extra cash?? What I will say is that these services can really help your family and your psyche and if it is something you think you could benefit from it may be worth looking into saving some money up (just like you would for a new t.v. or other must have item) and trying it out. Also, you can have friends and family purchase gift certs for Home Management Services!! Instead of a getting another baby shower gift for someone, think about giving them the gift of sleep :) I know that this is one of those things that can only help us as mamas and we don't do enough for ourselves!!